EP 290: 40 years of DCL Logistics
Episode 290 – 40 Years of DCL Logistics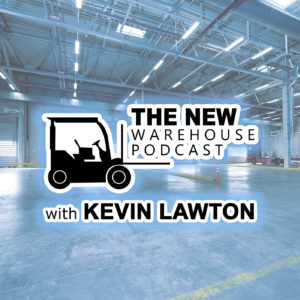 Norman Tu, CEO and Founder of DCL Logistics, and his sons Dave and Brian Tu joined me on this week's special Father's Day episode of The New Warehouse. DCL Logistics is a full-service fulfillment company that handles direct-to-consumer fulfillment, retail fulfillment, and other value-added services. We discuss the 40-year history of DCL Logistics, the family dynamic of working together, and what it will take to grow in the logistics business over the next 40 years.
Key Takeaways
Pivoting from manufacturing floppy discs to starting DCL Logistics wasn't easy. Norman recalls it took a long time to build a strong reputation as a legitimate player in the logistics business. Norman and his sons attribute the growth and longevity of DCL Logistics to drive and hunger, a good team of advisors, treating employees like family, and a culture of nimbleness and agility.
DCL's strategy for customer service is to partner with their customers rather than just view them as a transaction. This calculated approach allows them to spend more time nurturing existing customer relationships and working less on customer acquisition. By choosing to super-serve its customers with a focus on quality and adaptability, DCL encourages a partnership that helps both companies grow.
Both Brian and Dave didn't initially set out to join the family business, and Norman encouraged them to choose what was right for them. Each brings their unique strengths, different perspectives, and experiences to work towards the exact purpose of growing the business. While they admit to having healthy discussions, Norman feels delighted to think the company is in the good hands of his sons.
Listen to the episode below and leave your thoughts in the comments.