EP 288: Safety with Toyota Material Handling
Episode 288 – Safety with Toyota Material Handling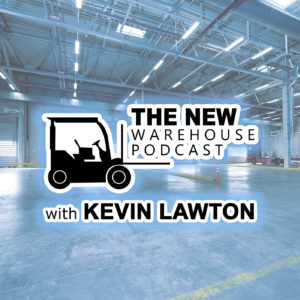 On this episode I was joined by Paige Johnson and Dixon Churchill of Toyota Material Handling North America. Paige and Dixon are both a part of the environmental health and safety team at Toyota's Indiana facility where they manufacture material handling equipment. We discuss their safety culture, how they have reduced injuries by 59% and how they continue to improve their safety culture.
Key Takeaways
Toyota is a well known company for their many divisions but for our industry we know of their forklifts which fall under the material handling division. They are also very well known for their culture which is constantly studying and many times has tried to be replicated. For this episode we focus on their safety culture and how they are able to maintain continuous improvement in that area. As you will hear in the episode, they have been able to implement some very interesting ideas for maintaining safety and they have also seen some great results.
Paige and Dixon discuss how safety always comes first at Toyota and how it is the first part of their meetings every single day. This is how they are able to keep the safety culture so ingrained in the employees minds. Additionally, they have a safety dojo where they are able to review safety training and even re-enact safety incidents that may have occurred so all employees can understand the incident and how to prevent it. They also have a dedicated section of the manufacturing plant which is used to do training on their material handling equipment. This allows the operators to learn how to use the equipment in a controlled environment. The investments in these things show the important that Toyota puts on safety.
One of their most recent safety developments is their on site medical staff that helps the team to understand how certain injuries can occur and help those that may get injured from having reoccurring injuries. Through this addition they have been able to reduce their safety incidents dramatically and have the employees understand how their bodies can react to certain things. With the medical team on site and a gym on site they are able to give new hires a week of training in the gym to help them understand what part of their bodies will be utilized in their job. This helps to build those areas so that the potential of injury can be greatly reduced.
Listen to the episode below and leave your thoughts in the comments.