EP 276: Supply Chain, A Family Affair
Episode 276 – Supply Chain, A Family Affair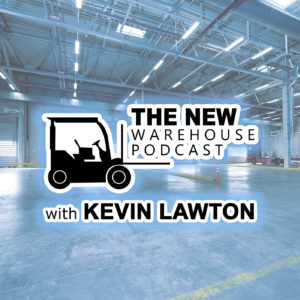 On this episode I was joined by the father daughter duo of Dave and Maddie Haley. They are both in supply chain with Dave being from Open Sky Group on the solutions side and Maddie being from Genuine Parts on the continuous improvement side. We discuss their reactions to MODEX and the current warehousing environment.
Key Takeaways
When I featured Dave on the podcast at MODEX he mentioned that his daughter was also in attendance so I knew I had to get them together on the microphone. Dave provides supply chain solutions through Open Sky Group and his daughter has followed in his footsteps and is working for Genuine Parts helping to improve their distribution operations. Maddie was in attendance at MODEX as someone who is shopping for solutions so I thought it would be interesting to get her perspective.
Overall, both Dave and Maddie had the same thoughts on their reaction to MODEX. While it is great to see all of the technology advancements and automation, they are concerned that companies will not fully optimize before they get to the point where they really should be utilizing automation or robotics. As we discuss, you don't want to be stuck with robots sitting in the corner of your warehouse collecting dust. If you are going to move to automation  you have to ensure that your processes are as optimized as possible first.
Another great highlight is the growth that Maddie has experienced in supply chain. She was able to get into a rotational program through Genuine Parts and has been able to experience multiple different aspects of the supply chain. She gives some great advice for students who are undecided on whether supply chain is for them or are going to be graduating in the near future.
Listen to the episode below and leave your thoughts in the comments.