EP 277: MobileDemand at MODEX 2022
Episode 277 – MobileDemand at MODEX 2022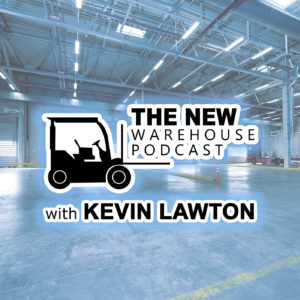 On this episode I was joined by Scott Medford of MobileDemand at MODEX 2022. MobileDemand is focused on taking your tablets to the next level with their rugged cases that include interesting extensions. We discuss MobileDemand and their xDim product at MODEX.
Key Takeaways
MobileDemand is focused on taking your table to the next level and they work with multiple different types of tablets including iPads, Microsoft Surfaces and Lenovo. I'm particularly a fan of the Microsoft Surface so that certainly caught my attention. Scott is sure to mention that MobileDemand believes in empowering the worker where they are doing the work so they want to enable you to take your mobile device to exactly where you need it to complete your task. Not only do they have rugged cases but their cases are able to take different modules that expand the capability of your tablet.
Their latest innovation is the xDim which takes measuring packages to a whole new level. I have worked with other measuring devices in the past but this one is the most easy to use and mobile that I have seen. xDim works off a 3D camera module that attaches to one of their cases and essentially to your tablet. Through the 3D camera it is able to get the dimensions of the box that you are pointing it out. This is a real game changer as I have had to do the painstaking process of collecting items and taking them to a central location for measuring and then return them to their original locations. Now, with xDim you can scan and measure them right where they sit so there is no extra movement and you can get dimensions in a much more rapid way.
Post MODEX I was also lucky enough to get a demonstration of the xDim and I will say it is very impressive. Not only is the mobility a great factor but it is also very quick which allows you to keep moving and get your tasks done efficiently. While it is only available for up to certain sizes boxes at this time, MobileDemand is working on scaling it up to handle bigger items and loads as well. Definitely looking forward to seeing how they expand on this range.
Listen or watch the episode below and leave your thoughts in the comments.