EP 271: Open Sky Group at MODEX 2022
Episode 271 – Open Sky Group at MODEX 2022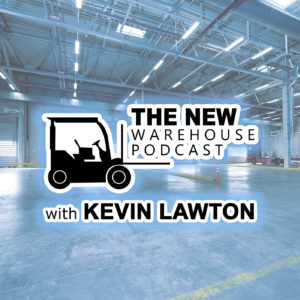 On this episode I was joined by Dave Haley of Open Sky Group at MODEX 2022. Open Sky Group is the number one reseller of Blue Yonder and has expanded beyond WMS to help companies integrate multiple different systems into their operation. We discuss their advisory services and why it is important to fully assess your operation before determining your next step.
Key Takeaways
Open Sky Group originally started with a focus on implementing WMS software into operations but has since expanded into multiple different system types and focuses on Blue Yonder. They have also expanded into advisory services which serves the purposes of ensuring the customer is getting the right system for their needs. Dave shares an example where a company was convinced they needed at tier one TMS system but when they really looked at it they did not need all that functionality. Due to this, the company was able to save themselves a lot of spend so being able to determine the right fit with an expert is key.
When going through the advisory services process, Open Sky Group really takes the approach to determine what the customer's real need is and not to go into it trying to sell them something. They will take a full assessment of what you are currently doing and look for the gaps. If they can fit into the gaps then they will give you their recommendation but as Dave says if they do not fit into the gap then they will advise you on some other companies that can help you do that. This is a very important partnership to form as you are looking at improving your operation. You need to get a fair assessment and need to be able to have someone that can help you understand what you truly need.
Dave discusses how it is important to fully assess your operation before going after the shiny objects that we were seeing at MODEX. While these technologies can really help you to improve operations, it is important to optimize your processes as much as possible before moving in that direction. If you do that, you will not see the ROI or efficiency gains that you may be expecting. He also emphasizes that dealing with the labor shortage is more than trying to get employees and that retention should also have as much concentration as recruiting and trying to get new technology to supplement labor.
Listen or watch the episode below and leave your thoughts in the comments.