EP 270: Concentric at MODEX 2022
Episode 270 – Concentric at MODEX 2022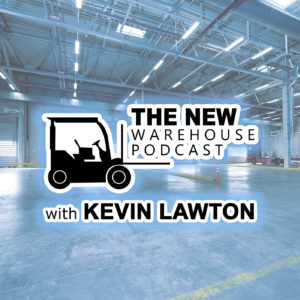 On this episode I was joined by COO of Concentric, John Winter, at MODEX 2022. Concentric focuses on bringing the right power fit to your material handling equipment so that you don't have to worry about your batteries. We discuss what Concentric does, how the power space for lift trucks has developed and how they help customers understand what the right fit for them is.
Key Takeaways
Concentric has been formed with a partnership with multiple different distributors allowing them the flexibility to determine the best fit for your power needs. They are focused on ensuring that they help customers understand what is needed in their operation which could be a mix of different power solutions and not just going with one or the other. This is important because it can help you to optimize your power to perform during all of your operational hours, help to reduce maintenance and also ensure you are not spending more than  you should be.
John discusses how power for the material handling industry has been evolving and how it has evolved fairly quickly in the last few years. We have been mostly using lead acid batteries in our industry for a very long time but in recent years we have seen growth in lithium ion batteries and some others like hydrogen. Within these developments there are also different variations of chemistry as well so Concentric wants to take on understanding all of these developments so that they can help you get the right fit. They also offer a power as a service model where you are only being charged by the usage of power and not a total upfront cost.
In our conversation, John also brings up that lithium will not be the last different type of battery chemistry that we will see. From Concentric's perspective, they want to take on all of these new technologies and get the information together so that you do not have to. Their ultimate goal is that an operation will only have to worry about the operation and not their power sources. As John says, they want you to be able to have your battery options work like you expect the lights in your house to work and for you to never worry about them.
Listen or watch the episode below and leave your thoughts in the comments.
For more information on Concentric head to their site here.