Episode 18 – Joern Tinnemeyer of Enersys
Episode 18 – Joern Tinnemeyer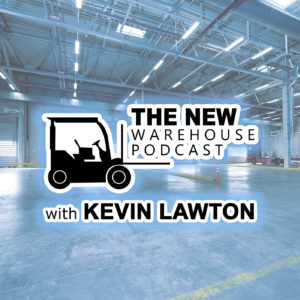 For episode 18 of The New Warehouse Podcast, Joern Tinnemeyer, CTO of Enersys, joined me in a discussion about one of the most exciting innovations (in my opinion) to be coming into our industry in the near future which is wireless forklift charging. You may remember that this was one of my two favorite things from my ProMat recap episode and I also got the chance to discuss it briefly with Harold Vanasse on site at ProMat as well in episode 08. Well, I was so interested I had to get more details so that is where Joern comes into the picture for episode 18.
Joern goes into detail about how Enersys got the idea of making charging a better experience which led to the concept of wireless charging. It is a true product of continuous improvement. He also goes into detail about how it works, implementation, safety and the benefits of the entire system. As we get into the way the system works, you will see how everything that Enersys has thought about in developing this system has made it a truly smart innovation.
Enersys's wireless charging is currently in testing with a goal to launch some time in the next year. I believe this will truly change operations and open the door for even further innovation in the space. Stay tuned for more information as Enersys gets closer to fully launching wireless charging as I will be sure to cover it here.
Listen to episode 18 below and check out Joern presenting an educational seminar at ProMat below that.
You can find Joern's seminar from ProMat here.
To learn more about Enersys and its many product offerings got to Enersys.com.