EP06 – Kevin's ProMat Recap
Episode 06 – Kevin's ProMat Recap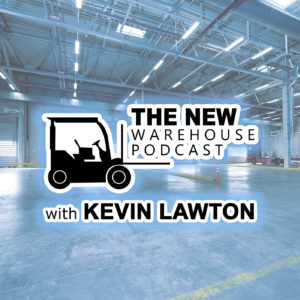 Wow is all I can say about my time at ProMat last week! I had an amazing time and got to see some amazing things happening in our industry as well as meet a ton of great people making those things happen. In the three days I was there, I was able to get over 40 interviews with companies from all different parts of the industry. There are some truly great insights and some incredible innovations to learn about in these interviews. I am so excited to start releasing them through the podcast for you.
For this week, I am giving my personal recap of the show including my two favorite things from the show. I am curious to know if they make you say "Wow!" as well. Let me know in the comments below. I also have an interview with Ralph Henderson of Omnichannel Productions at the end of the show which discusses the upcoming Supply Chain Leadership Forum hosted by Tompkins International and produced by Ralph's company. The forum is May 6-8 in North Carolina. Find out more information in the episode and at the below links.
Be sure to subscribe to the podcast if you have not already to stay updated on when the ProMat interviews release.
For more information on the Supply Chain Leadership Forum click here.