EP 17: Andy Marsh of Plug Power
Episode 17 – Andy Marsh of Plug Power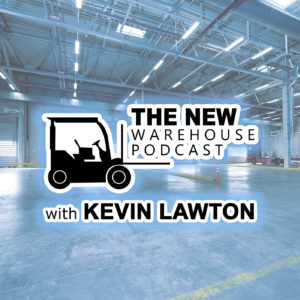 On this episode of The New Warehouse Podcast, I spoke with Andy Marsh who is one of the leading authorities on hydrogen and fuel cell technology. Not only is he the CEO and President of Plug Power, he is the Chairman of the Fuel Cell and Hydrogen Energy Association, a member of the Hydrogen and Fuel Cell Tactical Advisory Committee and internationally represents Plug Power in supporting the Hydrogen Council. He truly is a great source of information on hydrogen energy and fuel cells so I am very happy to share this with you all.
We discuss the basics of hydrogen and fuel cell technology from how it works and how it is growing. Andy also goes through the steps of implementing a setup in your operation and how an operation will benefit after the implementation. With the popularity and momentum for this technology growing in our industry it is very important to stay on top of this trend especially as sustainability and environmental responsibility becomes even more important in the business world. Many large corporations have already adopted hydrogen and fuel cell technology from Plug Power as you'll hear Andy mention in the episode.
This is really an interesting one for those with any type of powered fleet. Check it out below.
For more information on hydrogen and fuel cell technology you can head to Plug Power's website here or you can check out the McKinsey report from the Hydrogen Council that Andy mentioned in our discussion at this link: Hydrogen-scaling-up-Hydrogen-Council