Episode 16 – Kevin Paramore of Yale
Episode 16 – Kevin Paramore of Yale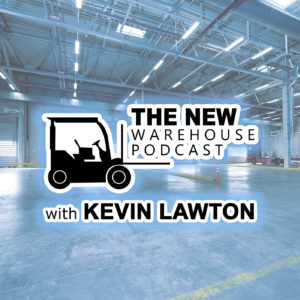 This week The New Warehouse Podcast welcomes Kevin Paramore, the Sales and Marketing Manager for Hyster-Yale Group's Motive Power and Telematics group. He comes on as Yale's resident expert on their motive power and telematic options. We discuss the different options Yale offers for motive power solutions and Yale's telematics product called Yale Vision. Listen to our conversation and find out more details below.
Motive Power
My discussion with Kevin on motive power included discussing all the options that Yale offers from internal combustion to hydrogen solutions. We also discussed what is the current popular options within the industry as well as where the industry is heading. My curiosity was around operations moving towards hydrogen and lithium ion powered solutions. What Kevin shared with me is that there is still a large mix of different power solutions out there and not a movement towards one in particular. The most interesting takeaway for me on this topic was how Yale incorporates their motive power solutions into trucks with safety and comfort in mind. What I found through our discussion is that Yale really puts the operator in mind which is key in increasing productivity.
You can read more about their motive power solutions here: Hydrogen and Lithium
Yale Vision

The other topic I discussed with Kevin was Yale Vision which is Yale's telematics product. This was really interesting to hear about as it is a cloud based system that can tell you everything you need to know about your machinery fleet from forklifts to golf carts. Yale Vision tells you many things about the operation of your machines from battery life to when the machine was plugged in and unplugged. It truly gives you further vision into your operation. As service level demands increase, tools like this help to ensure your operation is running efficiently as possible and most importantly helps to identify where you are not running efficiently to help you improve. One of the greatest things about this solution is its ease of use from implementation through the cloud and user interface through an app. Below you can see some screenshots of the easy to interpret dashboards and a video from a recent customer implementation. Read more about the case study here.