Episode 15 – Kevin Ledversis of Newcastle Systems
Episode 15 – Kevin Ledversis of Newcastle Systems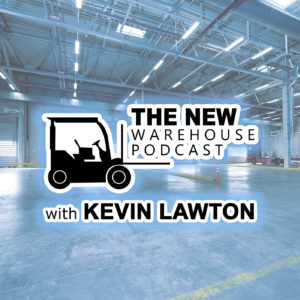 On episode 16 of The New Warehouse Podcast I am joined by Kevin Ledversis, Director of Sales for Newcastle Systems. If you are not familiar with Newcastle Systems then you should definitely look into the products they offer. Their core business is based around mobile powered workstations for operations which help you improve your efficiency by reducing the amount of walking you do on the floor. I also talked to Newcastle Systems during part one of our ProMat series.
Kevin has an extensive background in lean and continuous improvement from his years in manufacturing and has received multiple certifications. He was involved with one of the first companies to bring barcoding to the market which we could not live without now. We have a great conversation about lean, continuous improvement, Newcastle System's products and mission.
Newcastle System's mobile powered workstations are a great lean solution. With the ability to reduce travel time from either your computer or printer you save tons of time throughout your day and eventually year. This can go a long way in improving customer service levels and also give you great flexibility to test new process flows.
We also discussed Newcastle System's free tools that you can download from their site like The MotionMeter App and The Lean Warehouse Audit. Kevin also told me about an amazing example of a lean warehouse that he was able to visit that ships $1 Billion annually which you can read about on his Linkedin here.
Check out the episode by clicking below or on your favorite podcast provider.
For more information on Newcastle Systems and Kevin Ledversis head to the links below.
Let us know your thoughts on this episode in the comments below.