Episode 14 – Fergal Glynn of 6 River Systems
Episode 15 – Fergal Glynn of 6 River Systems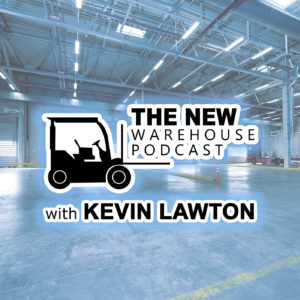 This week's episode of The New Warehouse Podcast is an interview with Fergal Glynn, VP of Marketing of 6 River Systems. 6 River is an automation and robotics company providing collaborative robot experiences for their customers. Their main product is a collaborative robot named Chuck.
On this episode Fergal and I discuss automation, robotics and 6 River Systems. One of the big takeaways for me was how 6 River Systems builds their solutions around people even though they are robots. This is very impressive and you will hear their design principles which ensure that everything they design takes into account the people that will work alongside their robots.
You can see how Chuck works at the video below and listen to our interview at the button below or on your favorite podcast provider.