EP 136: 2021 Thoughts with Garry Bartecki
Episode 136 – 2021 Thoughts with Gary Bartecki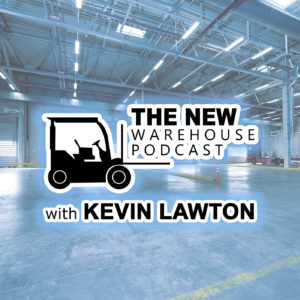 On this episode I talk to Garry Bartecki of GB Financial Services for the January 2021 cover story of Material Handling Wholesaler. This is the latest in our partnership with Material Handling Wholesaler and our second podcast with Garry. You can find our first discussion on financing and leasing material handling equipment on Episode 102. The January 2021 cover story is titled "2021 Based on 2020. The Way I See It." written by Garry. As you can imagine, our discussion revolves around 2021 but we also have an interesting discussion about Garry's background and refurbished material handling equipment.
Key Takeaways
It is no secret that 2020 has been quite a tough year and while there is hope that 2021 will be better, Garry doesn't sugar coat anything and discusses the reality that businesses will have to look at things differently in order to get through the year. He discusses how businesses will have to look at their programs completely differently and be open to trying new ways to accommodate their customers in order to survive.
Garry discusses how a refurbishment program is something that can help both dealers and customers during 2021 and beyond. Refurbished equipment can help dealers by giving them an additional offering to their customers and as Garry explains many times the margins work out better for dealers on refurbished units. From a customer perspective, a refurbished unit is a way to get new equipment but sometimes at 60% the cost of a new unit. Additionally, Garry calms any concerns that people might have of them not performing as well as he mentions that he cannot tell any difference between them in his experience and that they are pretty much starting out with all new components.
Towards the end of our discussion, Garry and I talk about how important it is to embrace the younger generation entering the industry. Garry has some great points of how individuals coming right out of school tend to have an aggressiveness and eagerness to them when it comes to learning about the job and industry in which they are in. They also have a higher understanding of technology and should be embraced and utilized to help companies improve their processes and also adapt to the new technology and systems they can use to help improve their business.
Listen to the episode below and let us know your tip for 2021 in the comments.