EP 137: Rufus Labs Update
Episode 137 – Rufus Labs Update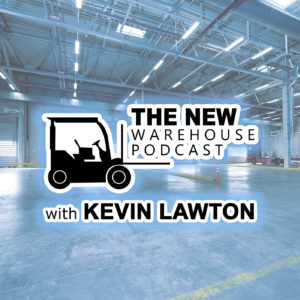 On this episode I caught up with the CEO and co-founder of Rufus Labs, Gabe Grifoni. I last spoke with Gabe back on Episode 25 where we discussed how their solution works and the connected worker. On the newest episode we discuss updates to their solution, how companies can help employees get through peak season and how to speed up the training process.
Key Takeaways
Rufus Labs provides a wearable device that enables your operators to be hands free when they are performing their task. They provide the device which is designed and made by them along with their Work Hero platform which is the software that drives the device and provides great insights into productivity. The device pairs with a scan glove that keeps the scanner close but also allows your hand to be used more freely. Additionally, it is a subscription based service for the hardware and software which allows you to stay up to date with their latest versions and technology.
Since we last spoke the device has been updated more with a new cuff and additional features. The work hero platform has also been updated by Rufus Labs allowing for further drill down and additional visibility to look at all locations that might be in your network. Additionally, as COVID has driven many changes, a proximity program is in the works that will notify operators when they are within six feet of someone else wearing a Rufus Labs wearable.
Warehouse workers are front line workers and Gabe discusses how they are facing tough peak seasons due to the increased demand of eCommerce. We talk about how the pandemic has created peak like levels before peak had even hit this year. As you will hear, Gabe discusses how it is important to empower the worker and give them tools that will allow them to work more efficiently and with less stress to help them keep up with the high demand.
When we get into peak like times, there is a demand for more workers which can come with the issue of getting these new workers trained and up to speed. Gabe discusses how the setup of Rufus Lab's devices allows for easier on boarding, in some cases within a half day workers are ready to go. This is a huge improvement to the on boarding and training period especially as it becomes difficult to attract and retain staff. With the additional insights through Work Hero, you will also be able to get insights into their productivity and understand whether they are a fit for a job much more quickly.
Listen to the episode below and let us know what you think about the business model in the comments.