EP 141: SmartBOL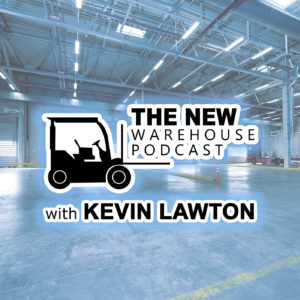 On this episode I was joined by James Sramek of SmartBOL. James does enterprise sales at SmartBOL and came on to discuss how their solution works and how it has evolved during COVID as well, in fact, it was almost built for contact-less service before COVID even came around. The episode is also great if you want to learn about BOL's as well since I have James give a BOL 101 course in the beginning of the show. To hear more about pandemic innovations listen to my 2020 recap here.
Key Takeaways
BOL basics is the first thing that James and I discuss. Essentially, a BOL or Bill of Lading is a contract that states that a carrier has picked up the stated goods from the shipper and will deliver to the intended receiving destination. It serves as proof that a shipment has been picked up and been put into the carrier's possession. Typically this is usually just a simple piece of paper but SmartBOL has taken this process and made it digital. The driver gives an electronic signature and then all the records are stored in the cloud or your database. This makes the process much more efficient and helps to eliminate the risk of losing paper not only for transit purposes but also for filing and future reference purposes.
James explains how there are multiple applications for the technology which gives your operation flexibility and also additional safety measures during COVID. You are able to setup a kiosk where drivers can sign the BOLs or even a mobile application that drivers can utilize right in the cab of their truck. During the pandemic this is a great safety measure because it gives you another opportunity to keep your employees from being exposed to additional people, in this case the drivers. The setup can be totally external with no need for the driver to enter the facility at all.
One of the questions I had for James was what happens if only one party has the SmartBOL application. James explains how in many cases both the shipper and receiver have SmartBOL but if the receiver does not then the application will send them a one time email with a link that will allow them to open the document to do an electronic signature. On the driver's side it has the ability to send them text messages as well with the link for the paperwork. I love that no matter what, there is no instance where one party will not be able to utilize the application meaning that, as a shipper, you will not have to deal with exceptions to your process.
Listen to the episode below and let us know how you are staying contact-less in the comments.