EP 140: Pandemic Innovations, 2020 Recap
Episode 140 – Pandemic Innovations, 2020 Recap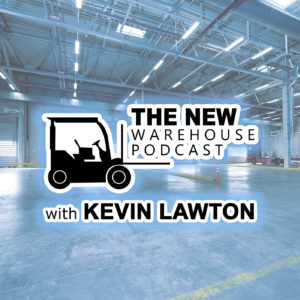 On this episode, I take a look back at 2020 and discuss the theme of pandemic innovations. This episode features clips from Episode 72, Episode 78 and Episode 130. During the pandemic there were a lot of dark things happening but through the darkness there was some light as technology was evolving and innovations were happening to help humanity adapt to the new normal. Those innovations are what this episode is all about.
While we are still quite a distance from seeing life return to normal, we can be sure that innovation will continue to happen and as I mention in the episode, our ability to adapt and innovate is a great sign that we will make it through this and be better for it. I am eager to see what other innovations will occur and how they will push our technology further in a shorter time span than we may have seen without the pandemic driving the need.
The innovations discussed in this episode highlight some of the biggest themes of the pandemic which are keeping businesses operating through flexibility, social distancing and sanitization. All three of these things have been very important factors, especially in our industry, for survival. My thoughts go out to all those in the industry around the world who have been working to help meet consumer demand during these unexpected surges.
I hope that you enjoy this episode and find the highlighted innovations to be intriguing and inspiring.
Thank you so much for being a listener throughout the year and I welcome any feedback on the podcast you might have. You can leave a comment below or email me at kevin@thenewwarehouse.com.
For more information on the companies mentioned in this episode find their websites at the below links:
Connect with the guests on LinkedIn at the below links: