EP 144: Packsize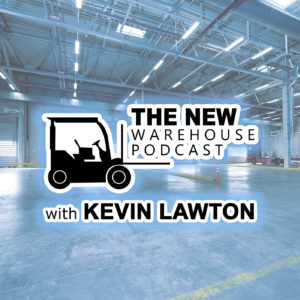 On this episode I was joined by Hanko Kiessner who is the CEO and Founder of Packsize. He has built a company that is focused on reducing packaging waste in the supply chain. Packsize provides equipment that helps your operation use right size packaging and reduce waste significantly. We discuss how Packsize got started, the mission of Packsize and packaging as a service.
Key Takeaways
Packsize is a provider of right sized packaging solutions that provides operations with a way to reduce packaging waste, save on costs, help the environment and provide a better customer experience. With 24 million truckloads of packaging waste shipping every year, this is a huge issue that needs to be addressed and Packsize was founded based on the idea of eliminating this waste. Hanko has helped to build the company up so that the Packsize solutions can fit into your operation and not only help you package your shipments better but also improve your operational flow.
Hanko comes from a family of packaging companies which led to him coming up with Packsize. Working at his father's company he recognized the gap in the supply chain where packaging was standardized but order sizes were not. Since the order size depends on the customer and can be unpredictable he wanted to see how can packaging be customized to the order. That is how Packsize was developed and it has grown to now become a fully automated solution that can package up to 1,000 packages an hour.
The big mission behind Packsize is sustainability and reducing the overall packaging waste that we, as consumers, create. With their solution you are able to reduce the amount of filler you need for packaging which is typically not very friendly to the environment. Since the packaging is customized to the order it only uses the exact amount of corrugate needed which allows you to automatically reduce that waste. There are many benefits to this that are not only good for the environment but also for overall costs and customer experience.
To help customers adapt these solutions more easily, Packsize has a unique business model called packaging as a service. We have discussed software as a service and hardware as a service but now we have packaging as a service. This works by Packsize providing you with a machine that suits your operation at no cost. Packsize provides the corrugate for the machine and that is how they make their money. Hanko discusses how this helps companies make a quicker decision on adapting their solutions and also to realize ROI with Packsize almost immediately.
Listen to the episode below and let us know if you plan to start packing right in the comments.