EP 223: Say Ohi to Instant Commerce
Episode 223 – Say Ohi to Instant Commerce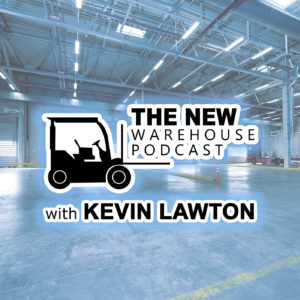 On this episode I was joined by Founder and CEO of Ohi, Ben Jones. You may remember Ohi from way back in the archives when I visited their facility to learn about their micro-warehousing setup. We caught up to discuss how Ohi has evolved, the instant commerce landscape and what's in store for the near future for Ohi.
Key Takeaways
Ohi has continued forward with mircro-warehousing and adjust their strategy a bit to become an instant commerce business. Not only are they focusing on fulfilling from their micro-warehouse locations but they are also transforming retailer's back rooms by allowing them to utilize that inventory to fulfill online orders. By doing this they are getting down to incredible delivery times within 2 hours from order time. Not only does it allow consumers to get their orders faster but they are also finding the consumer is more likely to interact with the brand for a longer period of time while they are waiting for their items to be delivered.
As Ohi just closed their Series A round of funding they are ready to expand and bring the Ohi platform to 25 more locations over the next year. Ben is sure to note that while expanding they will stick to their micro-warehouse roots and utilize these smaller spaces that are closer to the consumer to meet the delivery times they are pushing for. Keeping the micro-warehouse model allows them to be flexible on their space and also allows them to get closer to the consumers especially in densely populated cities where a large warehouse would be very difficult to develop. The great thing about this is that they are able to utilize spaces that are vacant or may not be as desirable for retail operations.
Listen to the episode below and leave your thoughts in the comments.