EP 224: Cyngn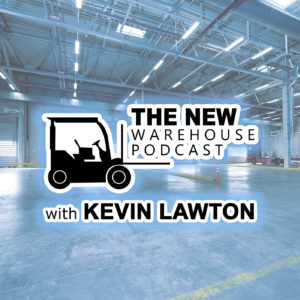 On this episode I was joined by both Lior Tal and Ben Landen of Cyngn. Lior is the CEO and Ben is the VP of Business Development at Cyngn where they are thinking very differently about creating autonomous industrial vehicles. We discuss how Cyngn got its start, how they are transforming existing fleets and their recent partnership with Columbia Vehicles.
Key Takeaways
Cyngn asks the question: "Why aren't your industrial vehicles driving themselves?" and they are here to provide the solution. While most of the autonomous solutions that we have seen coming to the market are brand new vehicles and ones that you would have to purchase to add to your fleet, Cyngn is focusing on retrofitting your current fleet with the technology to make it autonomous. They are taking the approach of retrofitting to specific models and giving you the ability to essentially bolt on the technology to your current vehicles while at the same time working with the manufacturer to give the option for future vehicles to be autonomous. It is a unique approach that allows for you to transition  your fleet to autonomous in a much easier way.
Their most recent partnership is with Columbia Vehicles who provides a wide range of industrial vehicles. They are working with Columbia to develop autonomous offerings for their customers. What this means is Cyngn will be able to retrofit existing Columbia Vehicles that customers are currently utilizing and then be able to offer brand new Columbia vehicles with an autonomous option as well. While the vehicle has the option for autonomous operation, with Cyngn's technology it also retains the option to be switched back to manual mode for whatever reason you may need.
One of the big issues that Cyngn's technology helps to address is the ongoing struggle to attract and retain labor for industrial jobs. By transitioning some of your existing industrial vehicles to autonomous you can free up a headcount to do more meaningful work and help to alleviate your need for more labor. Additionally, I am a fan of this technology because it allows you to transition your fleet to autonomous without having to put a major investment into new autonomous vehicles all at once. It is a great way to transition your fleet and do so in a more cost effective way.
Listen to the episode below and let us know your thoughts on this technology in the comments.