EP 225: SOTI and the Domino Effect
Episode 225 – SOTI and the Domino Effect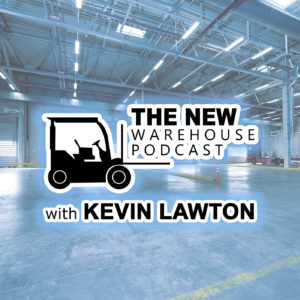 On this episode I reconnected with Shash Anand of SOTI. Shash is the VP of Product Strategy at SOTI and was previously on the show in the beginning of the year. We reconnected to discuss their T&L report, some domino effects in the supply chain, returns and some predictions for what supply chain will look like at the end of 2022.
Key Takeaways
SOTI is known for their mobile device management platform that helps companies keep track of all of their devices as well as allows companies to be able to troubleshoot and update them remotely. Shash shares with us some of the other things SOTI such as helping companies to build apps that will help streamline their operation. They have an app building program that users can easily drag and drop to create their own apps. This is a great way to easily create new efficiencies in your operation because it allows you to get rid of paper and it is not difficult to create. Shash shares a great example of this and explains how SOTI utilized the app platform to create a better new employee on boarding experience.
The T&L report focuses on the transportation and logistics (T&L) industry and looks at different aspects of the business. We discuss the most recent one and how the results show that there are some significant domino effects of the pandemic in the supply chain. One of the stats that really stood out to me was the staggering number of people who said that their company experiences delays due to their technology issues. It always surprises me when companies are not willing to invest in their technology to help improve their processes but then have large issues down the road. It is very important to make sure that you invest in your technology and stay up to date so you can stay as efficient as possible.
Another domino effect is the large amount of return volume that is circulating through the supply chain. Due to the large number of e-commerce orders being driven by everyone staying at home and now staying due to the consumer behavior, returns are being produced at even larger amount then before. Companies are looking for ways to streamline the process of returns and are accepting the fact that customers will returns items. Instead of trying to discourage returns they are embracing them instead with programs that allow you to try multiple sizes and expedite the return process. I have seen some new, very easy to use return processes from online retailers and I hope that continues to grow.
Listen to the episode below and let us know your thoughts in the comments.