EP 279: OPEX at MODEX 2022
Episode 279 – OPEX at MODEX 2022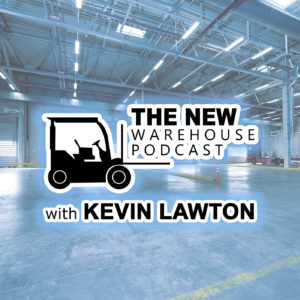 On this episode I was joined by Monty McVaugh of OPEX Corporation at MODEX 2022. OPEX is a family owned automation company based in my home state of New Jersey that continuously brings cutting edge technology to our industry. We discuss the benefits of OPEX being a family owned business, how OPEX has been able to continually innovate since their founding in 1973 and their new Infinity ASRS.
Key Takeaways
OPEX has been around since 1973 and is a family owned company. Monty is quick to point out that the family is still very much involved in the day to day business which has a meaningful impact on the way they do business. They have a very open culture of being able to share ideas for innovation which Monty credits for their ability to stay on top of the latest technology in the warehousing automation space. The President is very engaged in the conversation around ideas drawing from both their experiences and the employee's feedback.
The big unveiling for OPEX at MODEX was the Infinity ASRS system. This is an evolution on their Perfect Pick product after listening to customer feedback and helping to improve upon some of their pain points. One of the most interesting things about the Infinity system is that Monty points out the ability to be flexible and more modular. What caught my attention the most was that the height can go as low as 9 feet. This grabbed my attention because often when we are looking to maximize space in our industry we want to go higher. Monty shares some examples where space above docks or other areas can be utilized by implementing the Infinity in these shorter height areas.
With this flexibility we are able to rethink the space that we are using. While we typically look to make our racking higher or how high a tower can go in this case we can look at small spaces and be able to utilize. Monty gives some great examples and he also shares how different regions of the globe do not have the same monstrous newer warehouse spaces that we are seeing in America right now. Creating a flexible solution like Infinity certainly gives you an infinite amount of utilization options.
Listen to or watch the episode below and leave your thoughts in the comments.