EP 280: Caster Concepts
Episode 280 – Caster Concepts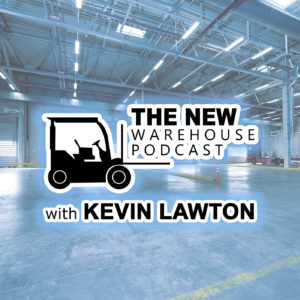 On this episode I was joined by the VP of Sales at Caster Concepts, Doug Backinger. Caster Concepts is focused on all things casters and helping you to improve your workplace. We discuss what Caster Concepts does, how casters help to improve your operation and some examples of how switching casters have helped companies improve.
Key Takeaways
Caster Concepts is focused on custom caster applications for your operation whether it is a manufacturing or warehousing operation. They specifically focus on very heavy movement of materials up to 100,000 lbs. Casters are the wheels that we have on our various carts such as picking carts, material movement carts or other rolling items. Their engineering team has brought some great innovations to the world of casters that has allowed for operations to take the movement of materials to a more efficient and safer level. The casters are able to displace weight and handle them in a much smoother motion allowing for freer movement of materials in your operation.
Doug shares a great example of how Caster Concepts helped an automotive operation improve by allowing their carts to move 8 batteries instead of 4. While this may seems like a simple thing, the weight of the batteries was preventing them from moving their carts in a safe manner so they had to reduce the number of batteries they moved at a time causing more work and more time. With a switch to a different caster they were able to prevent this and save the company approximately $4 million in upgraded equipment. These simple fixes need to be sought after and Caster Concepts can help you to realize them.
In the discussion you will hear how the right caster can have an immense benefits. Not only will it allow for cost savings and efficiency gains as mentioned above but it also allows your workers to be safer and have an easier day. One of the comments from Doug is that oftentimes the feedback after the casters are installed is that they now need brakes on those casters because their equipment rolls so easily compared to the previous setup.
Listen to the episode below and leave your thoughts in the comments.