EP 286: Rajant at MODEX 2022
Episode 286 – Rajant at MODEX 2022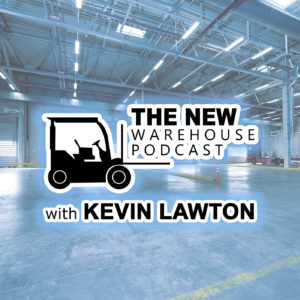 On this episode I was joined by Justin Warren and Don Gilbreath of Rajant at MODEX 2022. Rajant provides kinetic mesh networking solutions to help industrial applications keep moving. We discuss what a mesh network is and how to help strengthen a network in the warehouse environment.
Key Takeaways
Rajant has its roots in the mining and defense industry where they have provided projects with kinetic mesh networks that allow companies to continue working without any gaps in their communications or latency. They have now moved into providing this same type of technology which they deliver through radios to the warehousing industry. They saw similarities in warehouses because of the multiple objects that can be interfering with a typical wireless network like racking.
Justin explains the difference between a standard wireless network and Rajant's kinetic mesh network in this episode. Their mesh network works off of radios or as they refer to them as breadcrumbs and allows for stronger connectivity without any issue of structures blocking them. This allows for an uninterrupted flow of communication through your network. With the amount of equipment that is continuously operating on your network and allowing to expand your capacity, you do not want to have any communication issues preventing a service level loss so this option can be very advantageous to keeping your running consistently.
When it comes to challenges with your network oftentimes it is due to infrastructure changes that are done without consideration for the network. We discuss how the operations team is not really involved in the network so they may do something like put up new racking but the IT team is unaware and then has no chance to adapt the network to support the change. This results in network drops and then you have the IT vs. operations battle on fixing the network. With a mesh setup the network is feeding off each other so signals can even be carried from robot to robot or other device which allows you to make these infrastructure changes with no real impact to the network coverage.
Listen or watch the episode below and leave your thoughts in the comments.