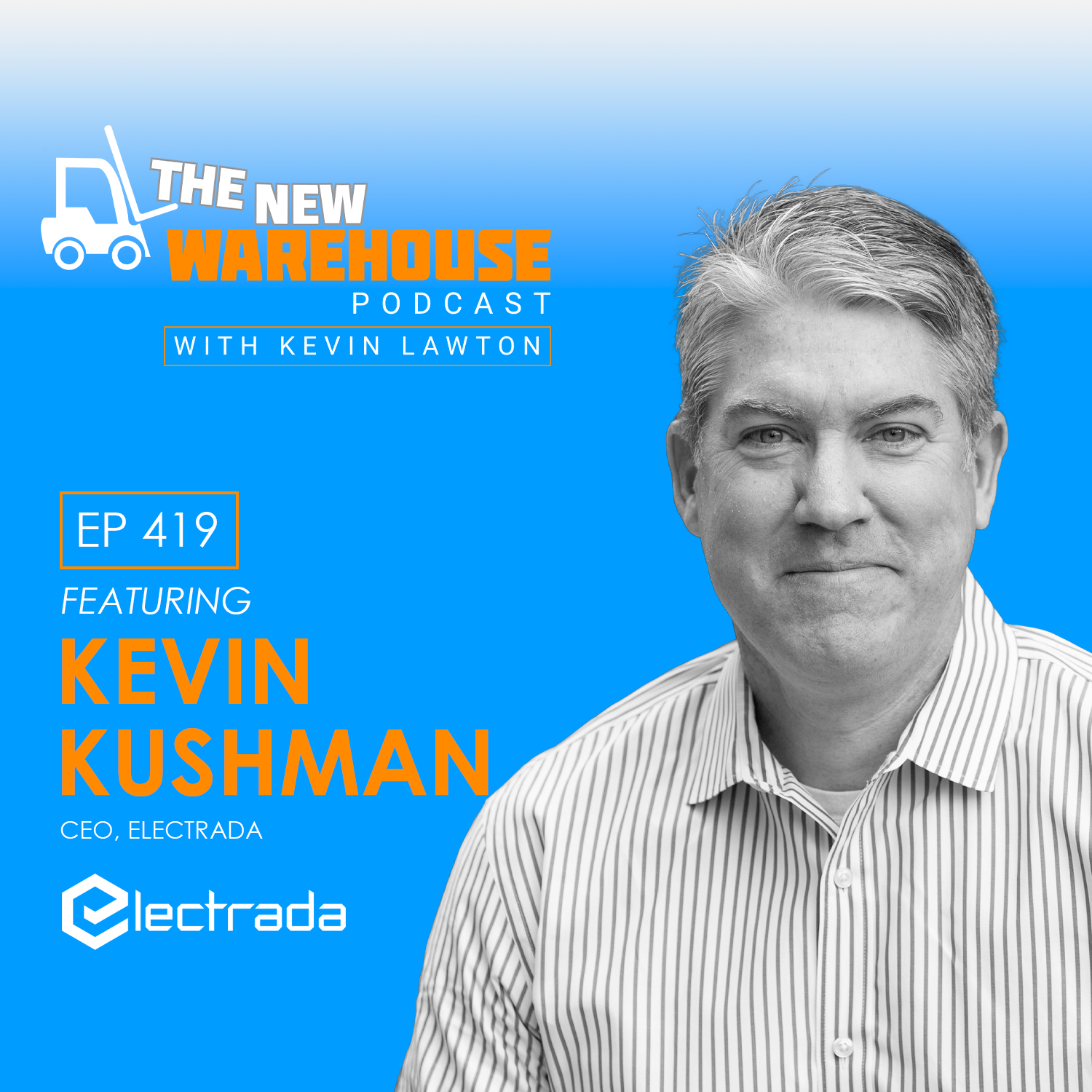 419: Navigating Fleet Electrification with Kevin Kushman of Electrada
419: Navigating Fleet Electrification with Kevin Kushman of Electrada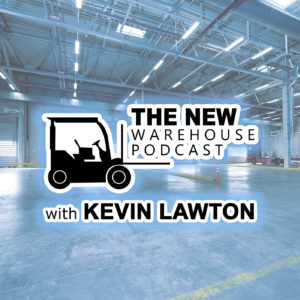 The New Warehouse Podcast is excited to bring insights from Kevin Kushman, CEO at Electrada. Kevin is a leading authority in fleet electrification. Electrada is a trailblazing company helping warehouse operators seamlessly transition to electric fleets. If you're grappling with how to steer your warehousing operations into the future of electrification, this is a conversation you can't afford to skip.
Energy Planning: The Critical Backbone of Fleet Electrification
Kushman couldn't emphasize it more: "When you're building out an electric fleet, you've got to start thinking about energy at the same time you start thinking about vehicles." In an industry where time is money, delays in energy infrastructure can cost you dearly. According to Kushman, taking 8 to 12 months to deploy charging infrastructure is not uncommon. It's clear that energy planning is not merely an 'add-on' but forms the critical backbone of your transition to an electric fleet. The planning shouldn't be an afterthought but a parallel process to vehicle acquisition.
Understanding the Challenges of Fleet Electrification
Kushman offers caution for those thinking of going alone: "We're finding opportunities to come in and help those folks." He adds, "Electrada takes a surgical look at what we call load shape, which translates to what the energy capacity needs look like for fleets of all sizes and how that translates to power." 
Challenges include: 
Multi-site interactions with utilities

Inability to scale further

Understanding the new realm of energy risks and the cost of power

Bandwidth constraints

Identifying the lowest cost per mile

Bottlenecks in progress caused by the DIY approach
Electrada develops and invests in the solution, acting as the infrastructure owner while providing charging as a service. This approach takes all risk away from the fleet owner, covering technology, reliability, and cost. 
360 Charging as a Service
360 Charging as a Service is a comprehensive electric vehicle charging solution encompassing system design, operation, and maintenance under a multi-year contract. The service aims to provide reliable and sustainable electric fuel at a competitive cost compared to traditional fuels. Eliminating extra fuel stops also enhances operational efficiency. Kushman adds, "What we're describing with 360 as a service is a fully wrapped, capitalized, and guaranteed performance environment where we come in and design the system." Electrada is technology agnostic and requires technology providers to live up to the commitment of 99% uptime and are One Charge Point Protocol (OCCP) compliant. The focus is on demonstrating cost savings and reliability to facilitate the transition to electric fuel.
Key Takeaways
Robust energy planning should coincide with vehicle acquisition to avoid costly delays.

Electrada offers a comprehensive charging service, acting as the infrastructure owner and risk-bearer, which provides clients with a predictable fuel cost under a performance contract, removing all technological and energy risks.

Early consultation with experts can save you from common pitfalls and help you navigate the complex landscape of warehouse electrification.
Listen to the episode below and leave your thoughts in the comments.