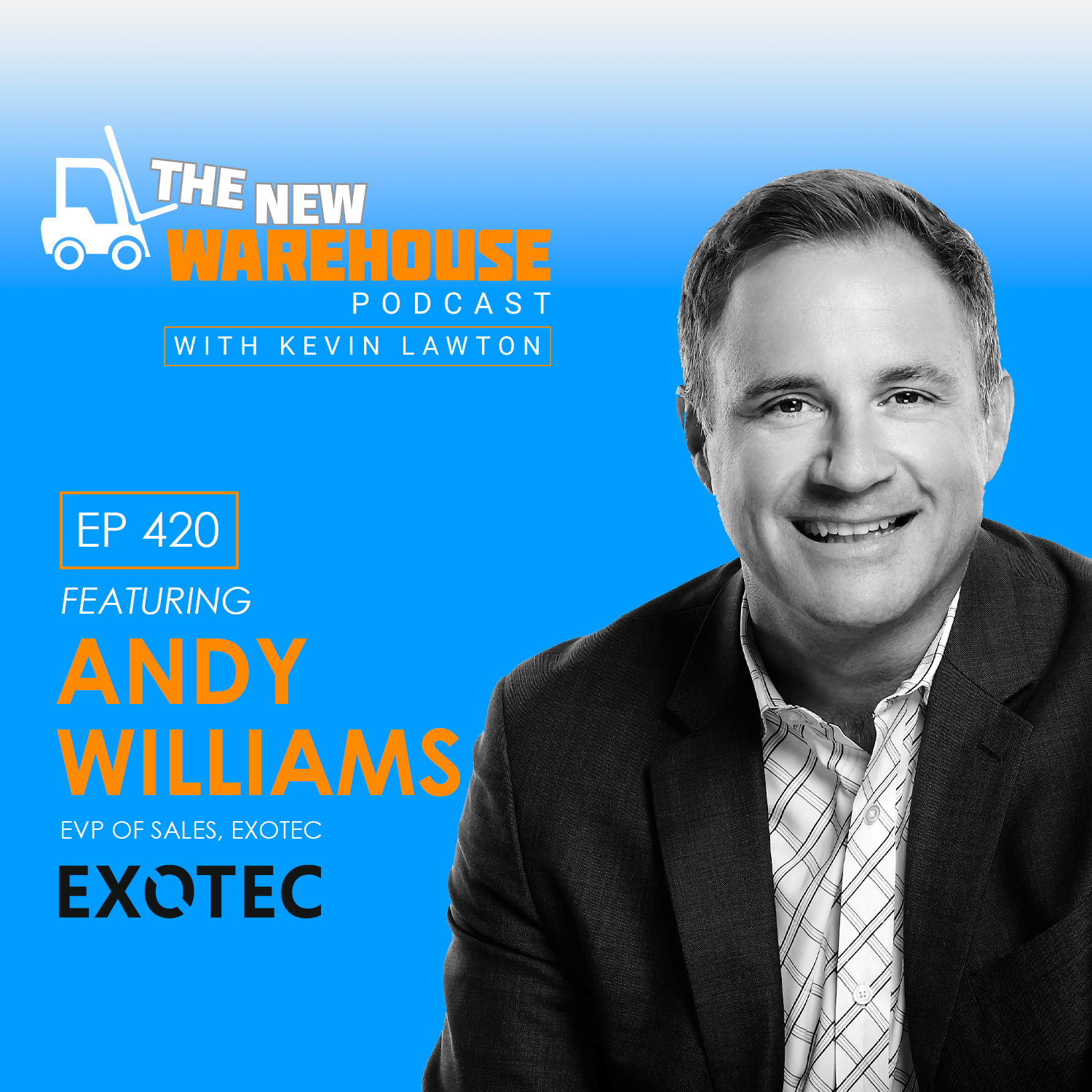 420: Intelligent Warehouse Automation with Exotec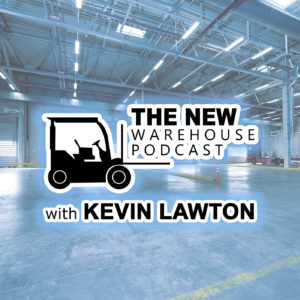 Today, on The New Warehouse Podcast, we welcome Andy Williams, Executive Vice President of Sales North America of Exotec, to discuss intelligent warehouse automation. Exotec specializes in innovative Automated Storage and Retrieval Systems (ASRS), leading the way in creating a more efficient, flexible, and responsive fulfillment system. If you're keen on understanding the intricacies of intelligent warehouse automation and how it could redefine your operations, this episode is an essential listen.
The Role of Robotics in Intelligent Warehouse Automation
Andy Williams emphasized robotics's pivotal role in shaping the future of warehouse automation. He noted, "It became evident that robotics was really the future of automation and warehousing. For many different reasons, but just robotics in general and warehousing is much more flexible; you can kind of build for capacity as you go." This observation serves as a compass for companies contemplating investments in automation technologies, pointing to the flexibility that robotics inherently bring to the warehouse environment.
From ASRS to AMR in Intelligent Warehouse Automation
Delving into Exotec's core technology, the Skypod, Andy Williams explained what sets their systems apart: "What makes Exotec different is purely from a technology standpoint, we have an incredibly dense system. But it's really more so the flexibility of the design," he said. The Skypod is unique in its ability to function as an Automated Storage and Retrieval System (ASRS) and quickly transition into an Autonomous Mobile Robot (AMR), showcasing its innovative approach to intelligent warehouse automation. The system's dynamic capability allows it to complete a small e-commerce order with two or three order lines in less than five minutes, regardless of the system's size.
Driving Innovation in Intelligent Warehouse Automation
The company's culture has a direct influence on its innovative capabilities. Andy Williams shed light on this by stating, "First and foremost, the culture of Exotec is probably the number one reason I came. That group was able to create a set of really revolutionary technologies for warehousing automation." Andy emphasizes that at Exotec, the company's culture has enabled them to set new standards in intelligent warehouse automation. "One of the mantras inside Exotec is almost pass is fail. And I think that's how the company established a really successful solution." This phrase encapsulates the company's ethos of striving for perfection, underlining the stringent standards that Exotec sets for its products and services.
Key Takeaways
Guaranteed Reliability

– Exotec guarantees system reliability through intelligent warehouse automation features like no single point of failure, ensuring uninterrupted access to goods even if a robot encounters an issue. This makes it a reliable and efficient solution for goods-to-person picking across various industries.

Simplifying the Complex

– Exotec simplifies complex warehouse challenges by providing a fail-safe, highly reliable system. Intelligent warehouse automation enhances internal efficiencies and opens up transformative possibilities for the entire supply chain, from location flexibility to gaining a competitive edge.

Space Efficiency and Supply Chain Innovation – Exotec systems allow for high throughput and dense storage, enabling warehouses to operate effectively in smaller footprints. This results in cost savings and provides the flexibility to position warehouses closer to manufacturing hubs or consumer bases, revolutionizing supply chain strategies.
Listen to the episode below and leave your thoughts in the comments.