EP 27 – An Interview with Rick Watson
Episode 27 – Rick Watson of RMW Commerce Consulting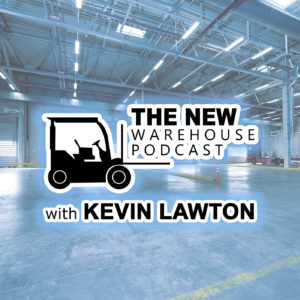 This week I am discussing E-commerce with Rick Watson the CEO & Founder of RMW Commerce Consulting. Rick brings 20 years of experience in the e-commerce space to the show to talk about, you guessed it, e-commerce! More specifically we discuss how we connected, Amazon and Rick's tips for companies looking to start and e-commerce channel for their business.
About Rick and RMW Commerce Consulting
Rick has worked with multiple companies helping to bring them into different markets. Most notably he worked with Barnes & Noble to develop their third party marketplace. His new consulting company focuses on bringing companies into new markets and helping them strategically grow.
Key Takeaways
When we look at the giant that Amazon has become, we discuss what could potentially take down Amazon but it is not necessarily just what could take down Amazon but what could have an effect on your business as well. One of the key things that Rick discusses is trust on Amazon and how it can have a huge impact on customer retention or how it can drive these customers to another channel.
Rick discusses first steps to opening up an e-commerce channel for companies that have traditionally done B2B only. One of the biggest things to look at it is to check the shipper guidelines for Amazon and eBay to understand where you need to be in your service level. As you will hear us discuss, you can be great at one part of the process but for e-commerce you need to provide the total package for the customer.
From a distribution point, it is important to understand that going from shipping pallets or cases quantities to eaches is a huge change and service level expectations are completely different. With quick order turnaround it can be a large shock for companies who are not used to the short turn around time for orders. This is important to understand as you will make changes to your processes and infrastructure in order to fulfill e-commerce orders.
Listen to the episode below and let us know in the comments what you think will be the Amazon killer if there could even be one.