EP 28: Cargobarn at ASCM 2019
Episode 28 – Cargobarn at ASCM 2019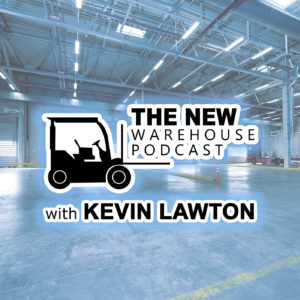 On this episode of the podcast I was joined by Haylie Ritchie of Cargobarn from ASCM 2019. ASCM is the Association of Supply Chain Management and I was lucky enough to attend their conference in Las Vegas last week. I connected with Haylie in the exhibition hall where Cargobarn had a booth setup. We spoke about Cargobarn, their differentiator in a saturated market, ASCM and challenges attendees are discussing.
Key Takeaways
With the transportation industry being incredibly saturated, as a transportation company it is important to have something to differentiate and as a shipper it is important to work with a company that is above the rest in an area that matters to you. Cargobarn focuses on their customer service by dedicating a single point of contact for the shipper. This allows the shipper to develop a relationship with their representative creating more reliability and ease of service.
Challenges facing supply chain professionals in the transportation industry are trucker's hours of service since the ELD mandate. This is causing transit times to be longer which increases lead times for supply chain professionals as well as delivery times for the customer. Haylie gives a great example of the difference it is making.
Listen to the episode below and stay tuned for more from my trip to ASCM 2019.
Question for You
What are you biggest transportation challenges right now? Let us know in the comments below.