EP 29: An Interview with Lora Steele
Episode 29 – Lora Steele of Hendricks County Economic Development Partnership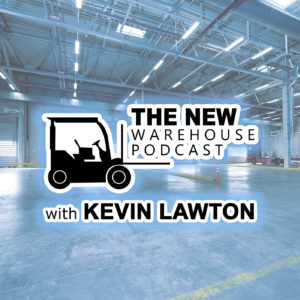 On this episode I had the opportunity to interview Lora Steel of the Hendricks County Economic Development Partnership who is doing amazing things in the logistics space in Indiana. I was able to initially connect with her when I learned about the Pallet Games happening in her area. Eventually I learned that they are doing many exciting programs for the industry in their area. This was really exciting for me as my experience as an operation manager has shown me firsthand that there is a need for development of the distribution and logistics workforce. You will hear some great things that the HCEDP is doing to develop their local workforce on this episode.
Key Takeaways
Hendricks County has approximately 47 million square feet of warehouse with great access to local roadways and rail with the majority of the country being less than 24 hours by road. Logistics in this area makes up 20% of industry!
The partnership was formed by recognizing the growing industry and collaborating with local companies to develop programs to help them. This resulted in workforce development from floor level associates up to management. Development focuses on all levels including forklift training and leadership development. The partnership has resulted in increased employee retention for local companies and more skilled labor. More information on these education partnerships here.
Through their work with logistics companies they were able to develop a career path map which can give visibility to warehouse workers on how to create a career in logistics and what their next steps are. You can take a look at the pathway below.
Coming up next year, Lora and her team will be hosting the first annual SEE Conference. This will be a three day event that will showcase the future of our industry held right in Hendricks County. I will definitely be there and am very excited for the robotics playground which will be an area where attendees can interact with robotic solutions.
Question for You
How do you think we develop a more skilled and stronger logistics workforce? Leave you thoughts in the comments below.
Listen to Episode 29 below and check out some additional materials after the episode.
Video recap of Pallet Games 2019
Check out the career path chart here:  HLSP Noob Pathway
Connect with Lora on Linkedin here.
Find out more about the Hendricks County Economic Development Partnership here.
Learn about and register for SEE conference here. I will see you there!
More on educational partnerships at the HLSP website here.