EP 57: Live from SEE Conference
Episode 57 – Live from SEE Conference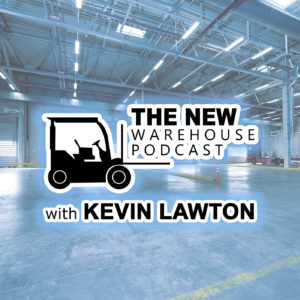 This week's episode was recorded live on stage at the SEE Conference in Indianapolis. You may remember I mentioned the SEE Conference on Episode 53 with Laura Hayes of Mavpak. Lora Steele from the Hendricks County Economic Development Partnership who was the guest on Episode 29 was the organizer of the first annual conference and joined me on stage for this podcast discussion.
The Conference
Coming in from MODEX I was able to catch the second day of the conference and get the chance to hear some great speakers. Topics on the second day revolved around IoT, data, automation and people. The conference also featured some exhibitors showing off different robotic applications and educational offerings in the area.
Jason Pennington of Indiana iot Lab gave a really interesting talk called "Disrupt or be Disrupted" where he focused on discussing how connected we have become to our devices and how our devices have connected to each over time. He really focused on how everything being connected is leading to an incredible amount of data that we oftentimes do not know what to do with. Focusing on the awareness of the data we are generating can help us to harness it and use it to make smarter decisions about how we run our operations or even how we do things in everyday society.
Molly Martin of New America also gave a great talk titled "Automation Nation: Understanding the Future of Work" where she discussed how people are currently allocated to certain jobs and how that will change as automation continues to grow. It was a really interesting perspective on how we are lacking in a way to provide proper channels for those roles that will be most likely turned over to automation in the future. She gave some great ideas on how to prepare workers to move into positions where they could apply the same skills. It will be really interesting to see how companies prepare their employees for new roles once automation takes over their old roles.
Overall, the conference was incredibly informative and was organized incredibly well by Lora and her team. Definitely look out for next year's conference! Worth the trip to Indiana.
The Episode
For the podcast episode, Lora turned the tables on me a bit to discuss some of my favorites things from MODEX, how I got to this point and some of my favorite episodes. I then got a chance to talk to Lora a bit and dig into just how they keep this amazing partnership going with the logistics community in the Hendricks County area. It truly is remarkable how there are so many resources for development for the industry in Hendricks County. Lora gives a lot of great insights on how she had been able to accomplish what she has so definitely give a listen if you are interested in getting some really great collaboration going on in your area.