EP 110: Matthew Caito of the Lacy School of Business
Episode 110 – Matthew Caito of The Lacy School of Business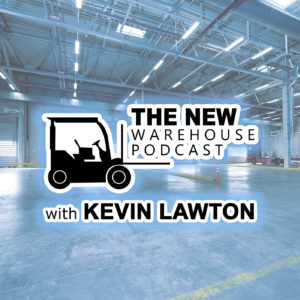 On this episode I was joined by Matthew Caito who is a faculty lecturer at Butler University's Lacy School of Business. I first met Matthew briefly at MODEX earlier this year and then we both spoke at the SEE Conference in Indiana that same week. We caught up virtually to discuss how the education climate has been during the pandemic, what students are interested in learning about and we got into some of his background in the fresh prepared foods business.
Key Takeaways
Matthew is currently a lecturer focusing on supply chain and operations management topics at the Lacy School of Business but his background is in his family's fresh produce business. He discusses how his experience grew rapidly through working at his family's business. Due to the quick inventory turns involved with fresh produce he was able to learn a lot very quickly because it was necessary to help the business survive and grow. He also has some great points about how working with larger companies can help your company to become better. While many complain about the requirements set by large companies like Kroger and Costco, following them can really help improve your business and processes to scale.
When I get the chance to speak with anyone involved in education, whether a student or faculty member, I am always curious to know what students are excited about currently. I believe this can tell you a lot about what the future might hold and what upcoming trends may be. In discussing with Matthew, it is interesting to hear the high interest level that he is seeing in data analytics. I see the same thing on my end from students who I am in contact with. There are a lot of double majors in data analytics and supply chain. What I find very fascinating is how students are not really aware of what supply chain and logistics are until Matthew explains it to them. He mentions how they have sort of a light bulb moment and realize that supply chain is all around them which creates an interest in the topic.
With Matthew's background in the fresh produce industry I wanted to tap into his thoughts on what has been happening for the fresh food industry during the pandemic. Matthew gives a great overview and a bit of a breakdown on the fresh produce industry. He also dives into how the industry had been so focused on the food service industry that when the pandemic hit, food service businesses had to shut down and pivot to accommodate consumer's new behaviors in a different channel. He emphasizes the resilience that this industry has and how it was able to go through that pivot and make sure that food was still getting to consumers.
Listen to the episode below and let us know your thoughts in the comments.