EP 109: What's Up Professor?
Episode 109 – What's Up Professor?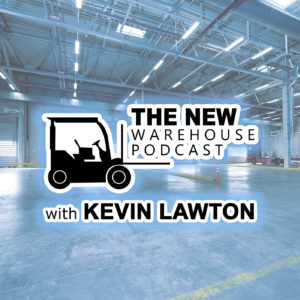 On this episode of the podcast I was joined by Aldo McLean, PhD at MODEX 2020. Aldo was walking by our booth at MODEX and stopped by to say hello so we threw him on the microphone and talked to him about what it is like teaching the future of our industry and what the students are interested in these days.
Key Takeaways
Aldo is an Assistant Professor of Engineering Management at the University of Tennessee at Chattanooga where he teaches multiple courses surrounding the topic of logistics. Some of the most interesting classes he mentions are around logistics and specifically on facilities planning. I was surprised to hear this because I do not believe these are widely offered classes at many universities.
What I was most curious to hear about from Aldo was what students are interested in when it comes to logistics. As I have heard many times before he explains that students do not start off interested in the logistics aspect of supply chain so he gets very creative to help them understand exactly what is involved in logistics which results in them increasing their interest level. I believe having individuals like Aldo in the academic environment is very important for the future of our industry. While supply chain has become more visible with the recent pandemic and shortages, many still view a distribution center as a big concrete box with a bunch of cardboard boxes inside when the reality is there are so many complexities and very innovative things happening inside. It is important that we bring some awareness to that to ensure we continue to have a strong future workforce in our industry.
Since Aldo was an attendee I wanted to get his take on what he saw at MODEX and what he thinks is next to come in our industry. He shared an interesting perspective on the idea of stores becoming more like fulfillment centers. In discussing this, he likened the idea of more orders being fulfilled at the store level to how stores used to be a front counter and the clerk would go retrieve the item you want to buy from the back room. As we are moving to more orders being picked and fulfilled within the store there is the idea that the backroom may increase in size and the actual store footprint may reduce.
Listen to the episode below and let us know what got you interested in logistics in the comments.