Episode 31 – An Interview with Brandon Coats
Episode 31 – Brandon Coats of MHS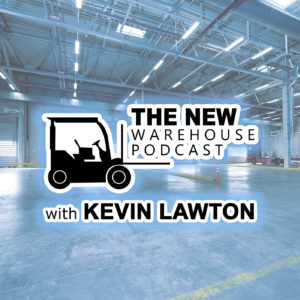 On this week's episode I am joined by Brandon Coats who is the Global Product Manager for Robotics at MHS. You may remember MHS from our ProMat series where we spoke with Suhas Hajgude on episode 11. MHS is a single source supplier for automation that will provide solutions to your operation from a controls, software and hardware standpoint.
Brandon has a vast experience in robotics and discusses some interesting insights into where robotics is at and what is driving the growth in the space. He even shares some interesting information on the complexity of the aerospace industry as he shares some of his experience in the beginning of the episode.
Key Takeaways
Higher interest in robotics is being driven from labor issues which is causing demand to provide a solution for that. MHS focuses on company's issue pain points and then designs a robotic solution around that. With the higher interest, prices are also coming down for robotic solutions.
Two waves for labor when it comes to robotics. The first is due to a shortage of labor when it comes to manual, repetitive tasks and the second is as technology in robotics continues to grow new jobs are now created for the programming and maintenance of the robots.
When it comes to collaborative robotics vs. the idea of a lights out warehouse I was curious to know Brandon and MHS's stance. Brandon had an interesting take where he believes that both will end up being present in the industry but there will a balance of sorts depending on the operation. There could also be a mix of both setups within one operation.
MHS has many options to pull from and can build out the solution that is right for you which gives you a lot of great flexibility when optimizing your operation.
Listen to the episode below and leave your input on the discussion between collaborative robots and a "lights out" warehouse in the comments below.
Check out this recap video from MHS's R&D facility tour as mentioned by Brandon in the episode.