EP 32 – An Interview with Michael Field
Episode 32 – Michael Field of Raymond Corporation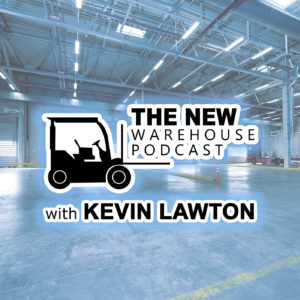 On this episode I got the chance to speak with Michael Field who is the CEO of Raymond Corporation. I have been very familiar with their distinct red forklift products as I have worked with them in a few different operations that I have been involved in. It was great to get to talk to Mike and hear about the history of Raymond and one of their current philosophies of "Optimize Before You Automate" and how they apply that to not only their operations but their customer's operations.
Optimize Before You Automate
It was incredibly interesting to hear about how the philosophy of "Optimize Before You Automate" is first applied within the Raymond Corporation through continuous improvement efforts. Putting this into practice themselves allows them to effectively also apply this into their customer's operations and get them to the best possible operational flow prior to investing in automation. One of the key points Michael makes is that if you automate a bad process then you will just make a bad process move faster which is not the point of automation. When you learn that Raymond is a Toyota Industries company it comes as no surprise that these philosophies have its roots in the Toyota Production System.
Intralogistics Solution
One of the big drivers for this philosophy are the Intralogistic Solutions that Raymond offers, in partnership with Toyota Advanced Logistics, in their service and product suite. Intralogistics is the art of optimizing, integrating, automating and managing the logistical flow of information and material goods within the walls of a distribution center. In short, this is the practice of looking at the data behind all of the physical movements that occur in your operation and then optimizing and making decisions based on that data. Raymond offers multiple products to help you do this when it comes to tracking your fleet and powered industrial trucks. When we look at lean practices and the seven wastes one of the largest that can easily be reduced is transportation. Through Raymond's iWarehouse platform you can track many different aspects of your fleet from a safety perspective, transportation frequency and even utilization analysis to help you decide if anything in your fleet should be removed or replaced.
With this data you can determine where you may have potential issues with your fleet and how it should be addressed. You can also determine issues within your overall operational flow by looking at heat maps to see where your operators are traveling the most. Looking at this can help you to determine potential areas for optimization in terms of product placement and potential re-slotting opportunities. You can learn more about these different solutions by looking at the following links: iWarehouse, iTrack (asset tracking and fleet management), iWMLMS (labor management) and iBattery (virtual battery room). You can view the full scope of iWarehouse in the data flow image below.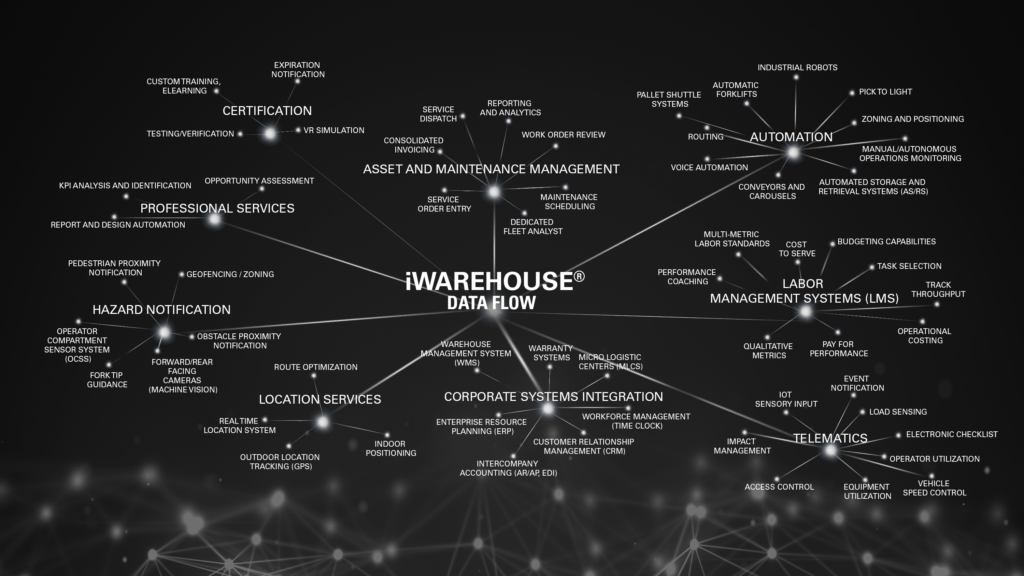 Automation
Now Raymond does not only help you optimize but when you are ready they will also help you to automate as they do provide automated guided vehicles or AGVs. Mike mentions these in the podcast and talks about their Courier model which can help to automate redundant and repetitive forklift travel paths. You can find out more about this machine here and see a photo of it in its Raymond red below.
Please enjoy this episode below and leave any comments below on how you have optimized your operation before you automated.