EP 147: Powering Up with Lithium-Ion
Episode 147 – Powering Up with Lithium-Ion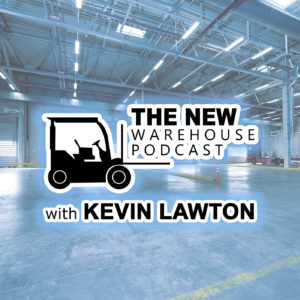 On this episode I was joined by two material handling energy experts for the Material Handling Wholesaler February 2021 Cover Story entitled "The Dollars and Sense of Lithium-Ion Battery Technology" now available at MHWmag.com. My two guests were the Chief Marketing Officer for Green Cubes Technology, Jeff VanZwol and Damon Hosmer who is the Product Manager for Energy Solutions at The Raymond Corporation. We discuss their lithium-ion solutions, justifying the cost, the chemistry and future of lithium-ion.
Key Takeaways
Damon was very excited to join the show as The Raymond Corporation just recently launched their Energy Essentials lithium-ion battery line. He discusses what their goals are for the line and why they are investing in bringing lithium-ion to the market. We also discuss how Raymond can help you to determine if lithium-ion is the right decision for your operation. Interestingly there are some additional benefits that you may not realize right away. One of these being the increased space on the machine and what you can do with that additional real estate.
Jeff joins the discussion from Green Cubes Technology which is a battery manufacturer. He gives a great perspective on how to really look at the ROI for lithium-ion and be able to justify the higher upfront costs. While lithium-ion has a higher upfront cost than traditional power sources like lead acid, it saves more money over a longer time period. It does this because you are able to charge more efficiently and you are also moving away from battery swapping which saves on maintenance costs. He also discusses how Green Cubes will help you to do an overall power study to determine how lithium-ion can help and benefit you.
One of the questions I had for both of them was what the life of these batteries are like since we know in some lithium-ion battery applications, like a cellphone, excessive charging can cause reduced battery life. Jeff and Damon give great in depth insights into the different types of chemistry and how they can vary but due to these chemistry makeups their is no battery life reduction like you would experience in a cell phone or laptop. I'm not much of a chemist but Damon really breaks it down and also gives a great explanation as to why Raymond chose a certain one.
While there is still much to learn about lithium-ion, it is pretty clear that we are in the early stages of growth. We are very much in the state of where electric vehicles were a few years ago and as electric vehicle popularity increases in the consumer world we will certainly see an increase in the commercial world as well. The technology is ready and now it is up to operations to make the swap if it is a right fit. There are many benefits presented in this episode and more beyond that as well. It will be very interesting to see how market adoption continues to grow over the next few years.
Listen to the episode below, leave a comment or join the discussion on LinkedIn below.