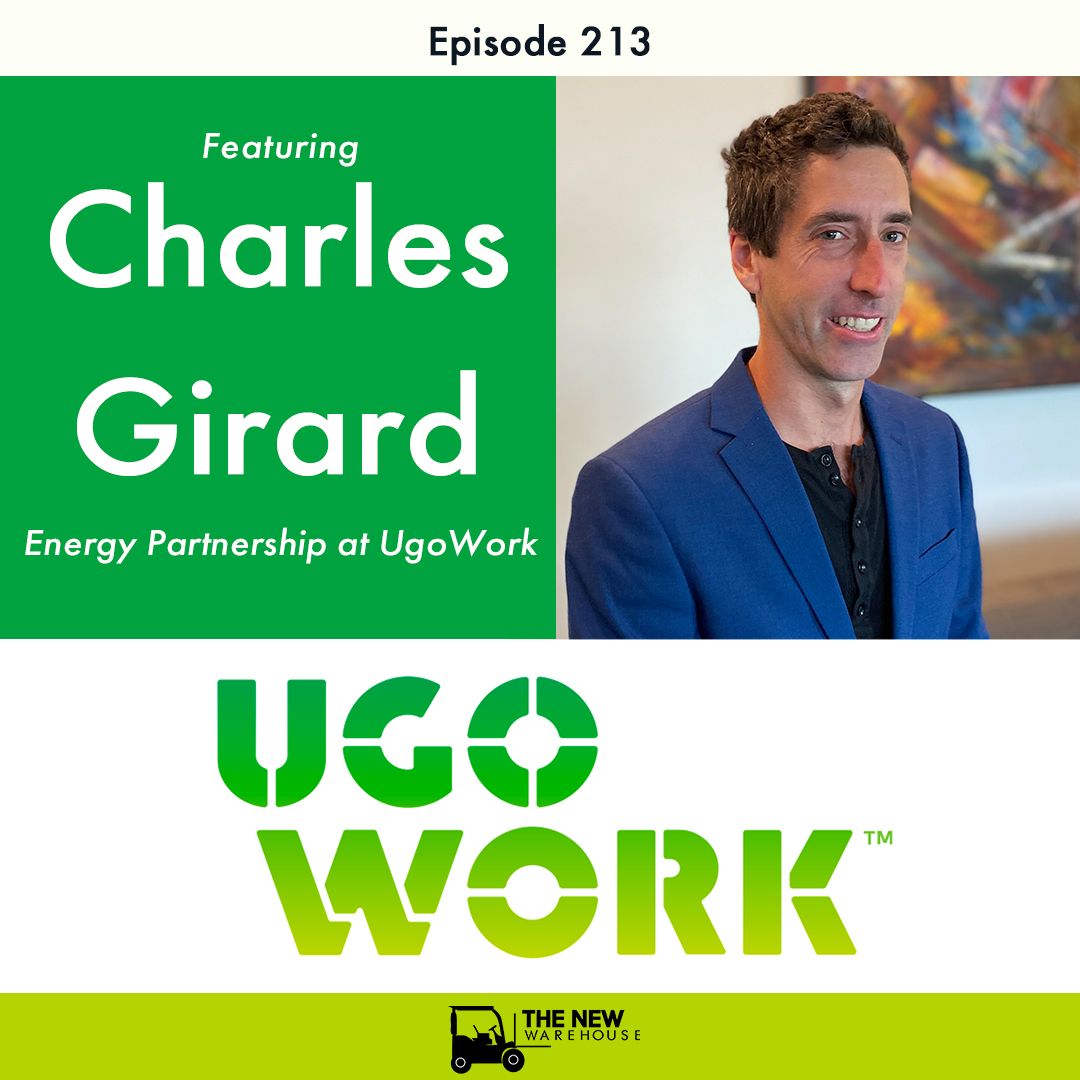 EP 213: UgoWork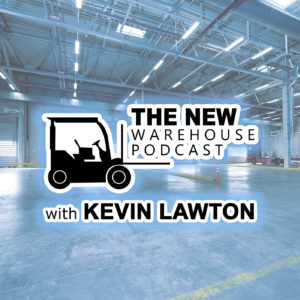 On this episode I was joined by Charles Girard of UgoWork. Charles heads up Energy Partnerships at UgoWork which is a lithium-ion battery provider. We discuss their battery solutions, energy as a service and their data analytic platform.
Key Takeaways
UgoWork provides lithium ion batteries for forklifts and is very focused on delivering incredible value to the material handling market. With a team full of engineers they have gone through continuous improvement of their batteries to bring the best version out as possible. Their batteries are incredibly sustainable with 95% of the internal parts of the battery being recyclable and the entire battery compartment being recyclable. Additionally, they are very focused on sustainability in the manner of reducing energy waste as well as forklift waste through their analytics. The batteries themselves have chargers built into them so it makes for easy charging throughout your facility and reduced infrastructure charges.
Charles also discussed their business model of energy as a service where you only pay for the energy you are consuming. We have seen many "as a service" companies on the podcast and it makes complete sense for distribution companies to be utilizing this type of offering for their business. It allows you to move to opex spend vs. capex spend which can really help you get newer technologies or solutions into your operation sooner. With new batteries often being very expensive investments for a company, it can be difficult to get the approval needed before something breaks. This allows you get the approval sooner and manage your batteries in a more cost effective way.
On the sustainability side, UgoWork has always set out with a mission of not only creating an effective product but also creating one that is beneficial to the environment. While the majority of their batteries are recyclable, what also helps their sustainability efforts is there data analytics platform and fleet optimization tools. We discuss how there is tons of data but oftentimes there is no discernible way to easily decipher it. Charles explains how UgoWork helps you to understand the data and make the proper decisions so that you are not stuck with assets in your fleet that you do not necessarily need. He explains how by implementing UgoWork they are seeing on average a reduction of one vehicle per every six trucks which is a huge savings for operations.
Listen to the episode below and let us know if you're moving to lithium ion in the comments.