EP 52: Zebra Technologies MODEX Sneak Peek
Episode 52 – Zebra Technologies MODEX Sneak Peek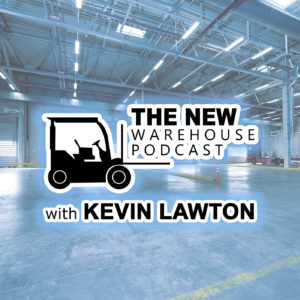 Please note that due to the Coronavirus, Zebra has decided to not exhibit at MODEX this year to take precautions for the well being of their staff.
MODEX 2020 is just 7 days away! I was lucky enough to get a chance to get a sneak peek of the solutions that will be shown by Zebra Technologies. On this episode, I get a demo of their yard management system which is incredibly simple and easy to use. One of the biggest takeaways from my visit with Zebra is just how many of their solutions can be combined to make an even better solution which is the case with their yard management system. The solutions that are utilized to make up the yard management system are Wherenet, Zebra Tablets, Yard software and Smart Pack.
During the sneak peek I also got the chance for an HD4000 demo and to see some of their other products as well. You may remember me going in depth with Zebra about the HD4000 in Episode 40. I highly recommend this demo as well. Check out the video below for a little taste of what to expect at MODEX and keep reading for some more information about the different solutions used for the Yard Management Solution.
Wherenet
This is the solution that allows you to know the location of trailers. It is an RFID setup that utilizes tags on assets to identify their location. When the trailer comes in it gets tagged. With the tag on the trailer, the visibility to the trailer is then picked up by the system. Zebra delivers on accuracy allowing for the exact location of the trailer to be determined and then visualized on a screen allowing for you to know which trailer is in which door or parking spot. More information on Wherenet can be found here.
Zebra Tablets
Maybe most known or most easily recognizable for their handheld devices, Zebra's tablets offer in your hand mobile computing ability with the ruggedness you need being in the warehouse or out in the yard. The tablet allows visibility on the go for everyone from the yard manager to the switcher to the operations manager. With the portability Zebra provides it is easy to get visibility into your operation where ever you are. I got a chance to look at the ET5x series on my visit and they are very sleek and not bulky at all allowing for even easier portability. For more information on Zebra's tablets you can find them here.
Smartpack
Smartpack was a solution that was being exhibited at ProMat last year that I had the chance to hear about and see. It is truly smart and allows you to get visibility into your trailers at the dock without having to physically check them all constantly. This solution can give you multiple data points including container optimization, load/unload time, current status and productivity. Where it ties into the yard management system is it helps everyone have visibility as to what the status of trailers are at the dock doors so that they do not put a trailer move in for something that is still being worked on. More information on Smartpack can be found here.
Yard Management
Zebra's yard software is what ties all the solutions together so that you can visually see everything that is happening in your yard when you choose. The platform makes it incredibly simple for all parties involved to know what moves are happening and what moves are needed. Allowing for a truly visual overhead representation of your yard and warehouse that gives the users an incredibly useful tool to not only see where their trailers are but also the opportunity for improvement. As an added bonus it can all be done through a large touch screen which makes the process and usage of it even easier. For more information on Zebra's Yard Management head here.
Be sure to check out the video above for a look into my visit with Zebra and listen to the episode below for more information on the Yard Management system.