EP 51: What to Expect at MODEX 2020 Part 2
Episode 51 – What to Expect at MODEX 2020 Part 2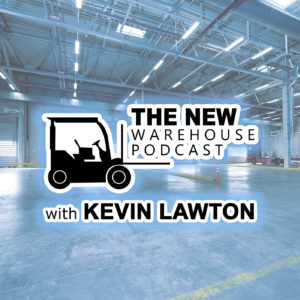 Part 2 of What to Expect at MODEX 2020 is here! If you missed Part 1 you can check it out here. On this episode we have four more companies giving us a little taste of what to expect from their booth at MODEX in just two weeks. I was able to connect with Zebra Technologies, SICK, Rite Hite and PINC. They all give a bit of variety from the different fields that will be represented at MODEX and I hope that they help you get excited for what is to come.
Zebra Technologies
If you listened to the recent episode featuring Curt Croley then you know that I recently had the pleasure of visiting one of Zebra's locations in New York. I was able to get a preview of some of their latest technologies and what they will be showing off at MODEX. Their most exciting technologies that I previewed were their yard management system and of course the HD4000 heads up display for picking. In this episode, Amanda Honig gives us some insight into what to expect at MODEX from Zebra. Their booth will have a large assortment of different technologies they are working on which is only right considering they are pretty much everywhere you go. One thing I truly like about Zebra is how they strive to make the job easier for the worker. It was a really great takeaway from my time at their offices. Be sure to stop by their booth #3607. For more information head to their website here.
SICK
I am expecting SICK's booth to be really technology heavy as it was at ProMat last year. They touch many different aspects of the operation and it will be great to see how they apply all these different technologies to help us understand how they can be utilized. For those looking to understand the concept of industry 4.0 this is the booth to stop at as they will be showing all the technologies that fall under that umbrella. As John mentions in the clip, they are looking to demonstrate on how to make industry 4.0 real. This is the company working to make your warehouse smarter so definitely stop by and see what the future has in store. Find them at booth #5002. You can also find out more about SICK at their website here.
Rite-Hite
Rite-Hite has a wide range of solutions that help to improve the overall environment for your workers. Their newest solutions, Opti-Vu and Dok-Vu, are focusing on visualization utilizing the internet of things (IoT) and connecting all of their products so the customer can have more visibility to what is happening in their operation. I am really interested to see their overall product line and how the new solutions connect it all. Also, excited to be attending their event on Monday night at Mercedes Benz Stadium. Stop by to see them at booth #5675. For more information on Rite-Hite head to their website here.
PINC
PINC focuses on yard and inventory management utilizing different technologies to help simplify and make these processes more accurate. After speaking with Rafael I am very interested in seeing their booth. They will have an inventory management drone demo with a live drone. This is something that I have not had the chance to see in person yet so definitely will be checking this out. Rafael also mentions some surprises that PINC will be showing at MODEX so be sure to stop by their booth to see what they are. See them at booth #8281. You can also find out more information about them on their website here.
Listen to the episode below and let us know in the comments what you are most excited about at MODEX 2020.