EP 59: Barcoding at MODEX 2020
Episode 59 – Barcoding at MODEX 2020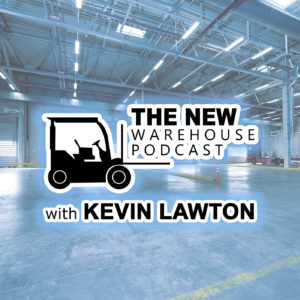 In this episode, I am joined by Peter Zalinski of Barcoding, Inc in The New Warehouse booth at MODEX 2020. Peter is the Supply Chain Architect at Barcoding and we discussed barcodes (of course!) and also everything that Barcoding can help you with to enable your operation to be more efficient, accurate and connected.
Key Takeaways
A third of businesses are still not using barcodes to help track their product. Peter discusses how to start implementing them and what benefits you can see from using them. Start using barcodes!
Standardization utilizing GS1 Standards is key in allowing the supply chain to have full traceability from end to end. This means that from supplier to customer the product can be traced utilizing different traceability technologies dependent on your product. The most simple being a barcode but other more advanced options are available for higher cost items and items that have stricter regulations like pharmaceuticals.
Keeping your WMS upgraded or implementing a warehouse/manufacturing execution system (WES/MES) will ensure that you can continue to keep using the latest standards. Peter points out that many operations are using an older version of a WMS that cannot fully handle certain barcodes that can tell you much more as well as other technologies that can help you increase the efficiency of your operation.
Peter says the best approach to improve is to start from the inbound and outbound sides of your operation to start to create efficiency through using barcodes and scanning. This helps to start creating efficiency gains as product is coming into the building and then also helps to increase traceability as well as quality control checks when product is leaving the building. From there, you can start to create efficiency in between by implementing scanning into additional processes like cycle counting.
Episode and Video!
Excited to bring you the first video podcast from The New Warehouse as well. We will be posting videos for most of our MODEX 2020 interviews and would love to hear your feedback on them. Be sure to check us out on YouTube and of course you can listen to the audio episode below as well.