EP68 – MHS at MODEX 2020
Episode 68 – MHS at MODEX 2020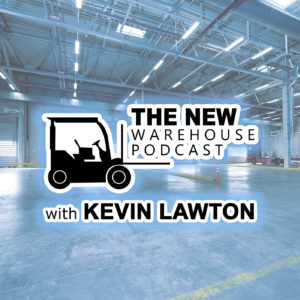 On this episode I was joined by Dean Terrell of Material Handling Systems, Inc. (MHS). Dean is the Senior Vice President of Development at MHS working on their research and development. You may remember MHS from previous episodes like Episode 31 but over the course of the last year MHS has grown in many ways. I speak to Dean about what is in development for MHS and also how they have grown over the year.
Key Takeaways
MHS has an extensive portfolio of offerings which is in line with their mission to be the most trusted and reliable global partner in intralogistics. They cover parcel, distribution, fulfillment and eCommerce. As mentioned above, they have been growing pretty rapidly and their booth at MODEX is certainly a testament to that. You can see a video of their light installation below but overall it was one of the coolest booths at MODEX, in my opinion.
Right now, Dean tells us that one of their big focuses from a research and development perspective are around robotics. Specifically looking at the tasks that are in between the big processes that we initially think of when it comes to our process flows like picking. The robotics they are now looking into is for those tasks that get the product to where it needs to be picked from. As Dean mentions, a lot of these in between tasks are still very manual. I agree and think that the industry as a whole needs to start focusing on automating more of these in between tasks especially as automation picks up in other tasks and potential bottle necks might occur on the manual side.
Dean also talks to us about one of the biggest pain points their customers are experiencing which is a shortage of labor. As we know in the current state unemployment has jumped up significantly but at the time of MODEX unemployment was incredibly low. Due to the low levels of unemployment the ability to get enough workers to keep up with fulfillment demand is quite difficult. Coming out of the pandemic I believe it will still be a similar case. As Dean discusses, automation is getting higher demand due to this issue and the need to be able to complete all of these tasks with limited labor.
Listen to and watch the episode below. Let us know how you deal with labor shortage issues at your operation in the comments below.