EP 69 – Hyster From MODEX 2020
Episode 69 – Hyster From MODEX 2020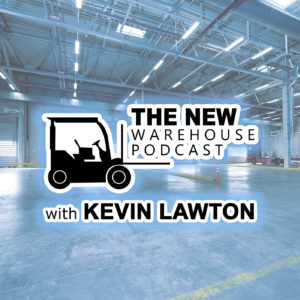 On this episode I was joined by Steven LaFevers who is the Vice President of Emerging Technology at the Hyster-Yale Group. While this interview was conducted at MODEX 2020, Steven was unable to make it due to the recent Coronavirus issues so we connected by phone while I was in our booth at the show. We discuss Hyster and its emerging technology department including power options and telemetry.
Key Takeaways
Hyster has been around for many years and thus has seen many innovations in the lift truck space over the years. Now, they have created the Emerging Technology department which Steven heads up to look into what is next for lift trucks and create solutions based on those. Some of the current technologies they are focusing on are different power options, robotics and telemetry.
Steven discusses how Hyster has changed dramatically over the 20 years that he has been there. It has moved from a manufacturing and parts operation to a company now looking at these emerging technologies and what is next. As operations became more lean over the years their needs and requests for lift truck options have evolved. Noted by Steven in the interview, demand for lift trucks as a service and all in one KPI's were a big driver for this.
Motive power has been a big emerging technology over the last decade with multiple options developing including fuel cells. Steven discusses how the importance of the right battery has driven some customers to even spend more money on a battery than the truck itself. With the importance of keeping trucks going for a full shift, operations are looking to have longer battery life and flexibility for their fleet. He gives a great example where in our personal lives, we do not plan our day around getting gas but a warehouse associate will plan their day around when they can get a charge or getting a machine that operates better than the others because of the battery life.
Hyster's telemetry setup allows for more visibility into your fleet. This solution can give you more visibility into battery life and safety measures like impact alerts and checklist notifications. Having more visibility into your fleet gives you even more data points to allow you to improve your processes and operation as a whole.
Listen to the episode below and let us know in the comments if you're currently using a Hyster truck.