EP 70: Right Hand Robotics at MODEX 2020
Episode 70 – Right Hand Robotics at MODEX 2020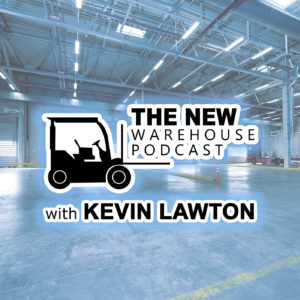 On this episode, I was joined by Vince Martinelli who is the Head of Product & Marketing at Right Hand Robotics. Right Hand Robotics is focused on doing physical piece picking with a robotic arm for e-commerce fulfillment. You may remember Right Hand Robotics from one of last year's ProMat Episodes. Vince and I discuss the origins of RHR, how their technology works and also some partnerships they are involved in.
Key Takeaways
Right Hand Robotics like many current robotics companies in our industry has its origins from the DARPA competition which led their founders to creating unique robotic arm gripper technology. When the competition was over they were left to figure out what to do with their gripper technology and were guided towards material handling. Now, Right Hand Robotics is focused on e-commerce fulfillment specifically doing piece picking.
One of the interesting things that sets Right Hand Robotics apart from other robotics companies in our space is that they are focusing on actually doing the pick of the individual piece. Most other robotics companies are using some type of shuttle robot to get product from one area to another but it would still require the human to pick the individual pieces. RHR has done quite well with their technology and even won an award best innovation at last year's ProMat for their RightPick2 solution.
What they have been able to accomplish is pretty remarkable when you think about the complexity of picking up items of varying size, shape and material. To get the gripper to be able to recognize the product and then handle it in the correct way is something that they are doing very well already and continuously improving upon. Vince discusses how their entrance into Japan and Japan's higher quality standards helped to get RHR to figure out how to adjust things with the gripper to ensure there was no type of damage caused during picking.
Partnerships and collaborations were a huge theme of MODEX with many different companies showing off partnerships and announcing them. In our discussion, Vince tells us about some of the collaborations and partnerships Right Hand Robotics is involved. We specifically discuss the partnership with Manhattan Associates and how it is allowing for robotics solutions to better integrate with WMS or other systems. This communication between systems and solutions is incredibly important in our industry as we move towards increased automation and robotics. It allows for easy integration and easier implementation of new solutions.
Listen and watch the episode below for more information.