EP 71: SnapFulfil At MODEX 2020
Episode 71 – SnapFulfil at MODEX 2020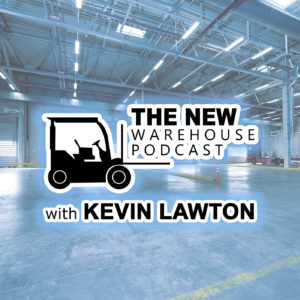 On this episode I am joined by Don White who is the CEO of SnapFulfil. SnapFulfil is a cloud based WMS provider that allows a lot of flexibility for operations that need a top tier WMS but also need a budget friendly and quick implementation option. Don and I discuss SnapFulfil's WMS, how it works and their new SnapCart.
Key Takeaways
SnapFulfil is a software as a service (SaaS) product which makes the adoption of the system and implementation very easy. Don mentions that due to the way the software is built it is more configuration than custom coding so even the most complex customers can get up and running in under 80 days.
When it comes to customer requests, Don tells us what they see from SnapFulfil's customers is that they all have a unique situation. Even though warehousing is a standardized overall process throughout the industry, there is a lot of variability depending on the products you distribute and the customers you serve and SnapFulfil has taken all of this into consideration in order to make the most robust WMS possible so it can adapt to all these different needs.
As mentioned in previous MODEX posts, partnerships are playing such a huge role in pushing our industry forward. SnapFulfil has partnered with Jitterbit which is a SaaS integrator that allows SnapFulfil's WMS to better communicate with other systems and intergrate with them more easily. This helps to increase the implementation time even more.
Don also talks to us about their new innovation which is the SnapCart. The SnapCart is a new robotic picking cart which can hold up to 48 totes. Much like the cost differentiator on their WMS, the SnapCart costs 1/3 of some other robotic solutions. The cart utilizes pick to light technology to help pickers determine which tote their pick should be placed in. With the cart moving from picker to picker it creates higher efficiency in the warehouse and reduces fatigue on the pickers because of less walking time. At the time of MODEX, the SnapCart was just starting to be publicly displayed so stay tuned for more information as it becomes available.
Listen to and watch the episode below. Let us know in the comments what some of your biggest pain points with your WMS are.