EP 76: Military Eyes in the Warehouse
Episode 76 – Military Eyes in the Warehouse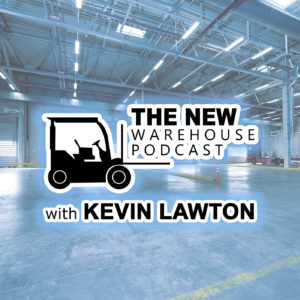 On this episode, I reconnected with Don White, CEO at SnapFulfil and guest of Episode 71, post MODEX to talk about a recent article he wrote regarding the COVID-19 pandemic. The article is called "Seeing Your Warehouse Operations Through Military Eyes" and takes a look at how some of the things he learned during his time as a US Navy Supply Corps Officer can be applied to our current situation.
Key Takeaways
First, I want to thank Don for his service and also all of those who have served and are currently serving. As well as all the front line workers that have been supporting us through the current situation. Don served as a US Navy Supply Corps Officer which means he worked on the Navy's supply chain to help monitor and administer it. Being that the supply chain has its roots in the military, the parallels that Don draws between the Navy and our current situation are great points to share.
The first Navy statement that Don discusses is "Every sailor a firefighter." I love this concept for warehouses because everyone should be ready to fill in when needed. Your operation should work as a whole no matter who is on site. This is especially true during these times because of the large attendance issues that can be experienced whether you have unexpected workers testing positive or others taking leave to care for family. You never want to be in a situation where one job cannot get done because there is only one person that knows how to do it and they called out sick. Always ensure your team is cross trained on all functions.
The second statement is "Fight the ship." This idea centers around the idea of staying mission-focused. On your ship the mission of the ship is to fight so no matter what hardships you endure you must ensure that the ship can still fight and does so. Bringing this concept into the warehouse, you need to look at your mission which is to ship and you need to stay focused on that. Experiencing reduced labor, higher demand and other factors need to be taken into consideration when looking at what critical tasks need to be done today and now. In most cases, shipping will be your critical task so you need to focus on putting all your resources towards that mission.
Listen to the episode below and let us know in the comments how you are handling the COVID-19 situation in your warehouse.