EP 75: Caster Connection at MODEX 2020
Episode 75 – Caster Connection at MODEX 2020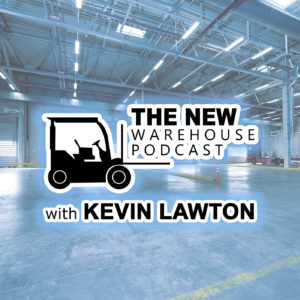 On this episode, I was joined by Eric Hassen the Director of Business Development for Caster Connection at MODEX 2020. Caster Connection is your source for everything casters. On their site they have every type of caster that you can imagine and they also provide a lot of great knowledge and resources for choosing the right casters. Eric and I discuss Caster Connection's business and the ergonomics of push/pull.
Key Takeaways
Like I mentioned above, Caster Connection is the source for all things caster and Eric is the caster master. Eric says that he could talk about casters all day and I believe him! Going into this discussion I just knew that casters were wheels and coming out of it I really learned how much of a difference the right caster can make.
The concept of ergonomic push/pull is where the caster comes into play the most. When we discuss this concept it is about the movement of the table, cart or object that is using the caster. As a human moves these objects around by pushing or pulling, the force can start to create serious strain especially in the lower back. Choosing the right caster helps to reduce the amount of force by creating easier, smoother movements of the object.
Why is the right caster so important? Well because of the long term financial impact of poor ergonomics and the reduced productivity of an uncomfortable employee. While the caster may seem like a small thing, it makes a big impact due to reduction in strain and force required to move heavier objects. Eric gives a great explanation on how the right caster can make a big improvement and how the right choices are made.
Listen to the episode below and take some time to reassess your caster situation.