EP 79: Locix at MODEX
Episode 79 – Locix at MODEX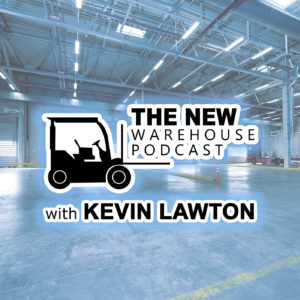 On this episode, I got to catch up with Matt Davidson who is the VP of Product and Marketing for Locix. He came by the booth at MODEX so we could discuss what Locix has been up to since the last time I spoke to him at ProMat. Interestingly enough, this conversation was recorded just as the COVID-19 pandemic was starting and in the weeks following Locix was able to pivot their technology to help assist in different ways which you can hear about on Episode 78 featuring Locix's CEO Vik Pavate.
Key Takeaways
Locix focuses on spatial intelligence technology which can be utilized for many different purposes. For our industry, their technology can be utilized to give greater visibility at the dock which is what we primarily discussed at ProMat last year but they have expanded into visibility within the entire facility as well.
SmartLPS is their solution for expanded visibility within the warehouse. As Matt explains, this takes your visibility a step beyond your WMS to give you a true idea of where your assets, like forklifts, are as well as where your associates are. This helps you to increase your efficiency and make necessary task assignments in real-time. It also tracks the historic data which can now give you tools to help make process improvements. One example is utilizing a heat map to see where there are heavily trafficked areas. By pointing these areas out you can tell if there are products in wrong slotting positions and then move them closer to your shipping area for less travel time on picking.
The advantage of capturing this kind of data in real-time is that you can now make changes but immediately see the impact of your changes as well. Matt makes a really interesting point about how changing one thing may improve a certain process but then down the line make a different process worse. Utilizing the SmartLPS technology you are able to see much more quickly the negative and positive impacts of process improvements. This gives you a lot of flexibility and opportunity to improve without being so worried about a negative outcome not being identified until much later.
Implementation has always been one of the biggest pain points when it comes to making improvements or upgrades in an operation. With Locix's technology being able to identify awareness of where things are happening, it helps to identify where automation should be implemented. By doing this, it makes an implementation easier because you do not end up automating beyond your needs and you also automate in the most efficient way possible.
Listen and watch the episode below.