EP 80: Outrider Autonomous Yard Operations
Episode 80 – Outrider Autonomous Yard Operations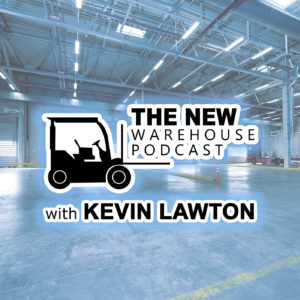 On this episode, I was joined by the CEO of Outrider, Andrew Smith. Outrider has developed an autonomous yard operations solution that is not only a a great autonomous feat but also an environmentally friendly one as well. We discuss how Outrider works, how it was developed and the future of Outrider.
Key Takeaways
Outrider's full solution consists of a robust yard management system, autonomous electric trucks and on site infrastructure that all work together to make your yard operations fully autonomous.  They have worked to make the yard area human free and safer by eliminating the need for human presence. While safety is one of the biggest benefits, it also creates a lot more efficiency and also has a better environmental impact.
Safety was one of the big drivers for Outrider to pursue when developing its solution. With so many moving vehicles, trailers and blind spots in a yard it can be an incredibly dangerous place for humans to be. Many times truck drivers are distracted or looking in different directions because they are backing up to a door. This creates an incredibly dangerous situation for humans who need to be walking in the yard. Being able to eliminate the need for humans in the yard completely takes away the risk of anyone getting injured.
Yard management software is also a part of Outrider's solution which is what communicates to the autonomous trucks and gives you visibility to your yard from anywhere. Their cloud based system helps to optimize moves as well as gives you the ability to indicate which moves are needed. It also can be integrated with existing supply chain software so that it complements all other aspects of your operation.
One of Outrider's original goals was to make sure that their solution would be environmentally friendly. Outrider has accomplished this by making their autonomous trucks electric powered which eliminates the need for diesel and results in a zero emission solution. This helps to reduce the carbon footprint of your supply chain overall and is a huge step in showing how electric vehicles can be used outside of just passenger usage. Additionally, from a maintenance standpoint, there are a lot less moving parts on an electric vehicle which reduces the annual costs of maintenance for these vehicles.
While Outrider has just recently come out of stealth mode and is starting to roll out to customers, I believe the future of their technology is incredibly bright. Right now, they are focused on growing the yard operations solution but as Andrew discusses their team is incredibly talented and moving outside of the yard is not out of the question. I am very excited to see what will happen next with Outrider.
Listen to the episode below and let us know what you think of this new technology in the comments.