EP 81: Picavi at MODEX
Episode 81 – Picavi at MODEX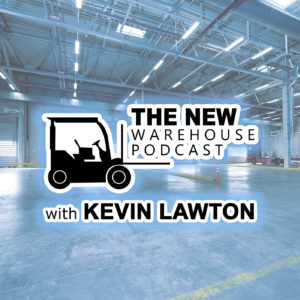 On this episode, I was joined by Johanna Bellenberg who is the Director of Marketing & Communications for Picavi. Picavi is a pick-by-vision solution utilizing the Google Glass platform. We discussed how Picavi was developed, how it is utilized and its various features.
Key Takeaways
Picavi is built off the Google Glass platform. I was happy to see this as I had thought Google Glass had fizzled a bit and as you will hear in the episode my thinking when it first debuted was what is a practical use for this. Utilizing the platform to create a hands-free picking solution is incredibly smart and I will say the apparatus itself is quite easy to wear. I found it very simple to use and operate when I did a demo at MODEX.
While it is very easy to use, there is also a screen cast feature which helps with the training portion for your operation. I love this because it makes it very easy to see what the operator is seeing in real time. This makes it easy to help them navigate and understand what questions they may be asking as they see something new in the process.
The idea of being hands-free during the picking process helps to generate a huge improvement in efficiency. Using handheld devices creates a lot of wasted time due to putting it down and picking it back up for various reasons. Every time you are checking that device you are losing time. With Picavi's pick-by-vision solution the information you need is always in front of you and you have free use of your hands. This also is great from a safety standpoint as operators will not try to do something with one hand when it may require two.
Picavi also just recently launched their Cockpit software. This helps with device tracking, KPI tracking, updates to devices, heat maps and ABC analysis reports. This system is incredibly robust and allows for a lot of information to be extracted that will help you make smart decisions to help improve your operation. My favorite feature is the auto generated ABC analysis report and heat maps. These two features combined can allow you to slot your warehouse in a very efficient way. As you know from Episode 26, slotting is a big deal!
Listen to and watch the discussion below. What do you think of this picking solution? Let us know in the comments.