EP91: Signode Stretches it Out
Episode 91 – Signode Stretches it Out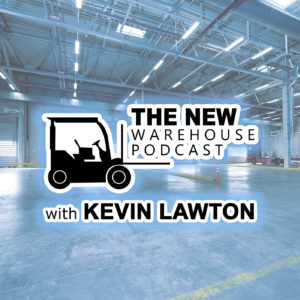 On this episode, I was joined by Joe Albert who is the VP of Sales and Marketing at Signode. You may remember Signode from our ProMat series last year where we discussed their Octopus automated stretch wrapper. We discussed Joe's guitar skills, Signode's different businesses, their automated solutions and how the market has been during the pandemic.
Key Takeaways
Signode provides packaging and solutions to help your end of line packaging. As they say, "Our brands protect your brands." They have multiple different arms to their company and recently, as Joe discusses, they have consolidated everything under the one Signode name allowing them to be in a more unified state in the market. They look downstream and upstream to determine where their customers need improvement in their packaging processes.
The Octopus Series of wrappers is an automated wrapping solution that Signode offers. What is unique about the Octopus wrapper is that it is a ring style wrapper as opposed to the typical turntable style. The Octopus is able to be built directly into your line so as a pallet travels the conveyor the Octopus automatically wraps it. One of the great things about the Octopus and its ring style is that it reduces the amount of revolutions needed to fully wrap the pallet because it does not need to gain momentum like a turntable. It can be a big efficiency improvement as well as a cost savings due to using less wrap.
Joe and I also discuss some differences in the wrapping industry between Europe and North America. The ring style wrapper is not necessarily something new to the European market but it is to the North American market. In North America we are used to a turntable style or a rotary arm which is what has been pushed in the market. Joe comments on how that is slowly starting to change in North America as some competitors are offering ring wrappers as well. I believe that it will continue to grow as operations start to see the efficiency improvement and long term cost savings on wrap.
Listen to the episode below and let us know what your current stretch situation looks like in the comments.