EP92: Sales and Leadership Warriors
Episode 92 – Sales and Leadership Warriors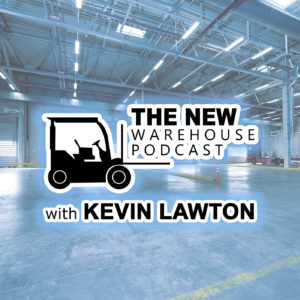 This episode is our third installment in our partnership with Material Handling Wholesaler Magazine. For this installment I spoke with August's cover story author Phillip Brand who is a sales and leadership trainer. His cover story is titled "Sales Professionals Take Responsibility" and focuses on how an individual can become a true leader by taking responsibility and ownership. We dive into this topic and discuss how it can apply across the board and not just in sales.
Key Takeaways
One of the big takeaways from our discussion is take responsibility for a situation. While Phillip focuses a lot on sales the action of take responsibility can go a long way in any position and can help you to become a true leader. We discuss how taking responsibility can increase your credibility, your reputation and your overall bottom line. From a leadership perspective, especially in the warehouse, taking responsibility can help to strengthen your relationship with your employees and other departments within your company that depend on you to deliver for them.
Coming from a distribution background, I know very well that often times distribution and sales can butt heads due to sales promising something that distribution cannot really deliver on or for certain information not being communicated to distribution. However, this could be avoided by having the proper synergy within our organization. Many times these misunderstandings are because there is not an initial understanding of what can be delivered upon and what cannot so it is often a guessing game on either side. With good communication and a willingness to work together many internal conflicts and potential customer disappointment can be avoided.
Under promise and over deliver is another part of our conversation that is something that has stuck with me since the first time I heard it years ago. This is the best approach in multiple situations because it does not leave you open for disappointment from another party in the end. Phillip discusses the difference between an amateur and a professional being that a professional knows when to stop. Understanding your business and its limitations is critical to being a professional. Over promising and under delivering can leave you in an incredibly bad spot that is hard to recover from in the eyes of those you have let down.
When growing a business or growing your career it is inevitable that you will make a mistake at some point and most likely you'll make more than one but the key, as we discuss, is to not make the same mistake twice. In other words, if you do not learn from your mistake then you will have a very hard time progressing and moving forward. As long as you can own your mistake and assess the situation to correct what happened as well as take something away from it so it does not happen again then you can maintain your credibility and also keep progressing forward.
Listen to the episode below and let us know what your favorite point was in the comments below.