EP 93: Getting Thermal with Toshiba
Episode 93 – Getting Thermal with Toshiba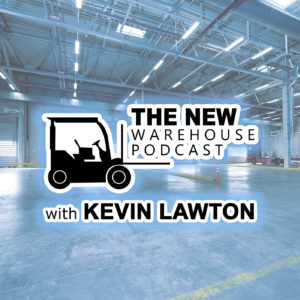 On this episode I was joined by Theresa Lee who is a product manager at Toshiba. Theresa is involved in the thermal barcode printing side of the business and has contributed to The New Warehouse before through her blog post "Barcode Labels Keep Track of E-Commerce." On the podcast below we go more in depth about Toshiba's thermal barcode printing options and discuss some of the latest innovations in the space.
Key Takeaways
One of the unique features that Toshiba offers in their thermal barcode printers is double sided printing. Where this can be an improvement for your shipping operation is in the ability to print your shipping label and packing list at once. Instead of printing a separate paper packing list, the packing list can be printed on the back of the shipping label allowing for only one application by the shipper. This is a big time savings because your shippers do not have to spend time folding up the packing list and stuffing it in that little envelope or doing other additional tasks involving the packing list.
Thermal barcode printers are now also becoming connected through additional sensors which can help you to understand issues with the printer remotely. It also helps you to do preventative maintenance on the printer. Theresa discusses the example of how the sensors can track the use of the print head and when the print head is close to going bad it can send an alert to the IT department to address it before it actually dies and causes a stop in work. Also having the ability to know that you are close to needing maintenance allows you to schedule that maintenance at a non-busy time so that the operation can continue to flow.
Theresa also discusses how customers are utilizing the ability to connect with printers remotely to allow more flexibility in IT. Many companies now have only one location for IT so troubleshooting becomes mostly remote or asking someone to relay what they are seeing back to IT. This can be time consuming and frustrating. I know from my experience IT has had the ability to remote on to my computer but not a printer. Now Theresa explains that they can remote on to these printers and troubleshoot in the same way as a computer. This is a big improvement as it does not tie up an operations person trying to gather the proper information for IT and allows the proper fixes to be put in place.
Listen to the episode below and let us know your thoughts in the comments.